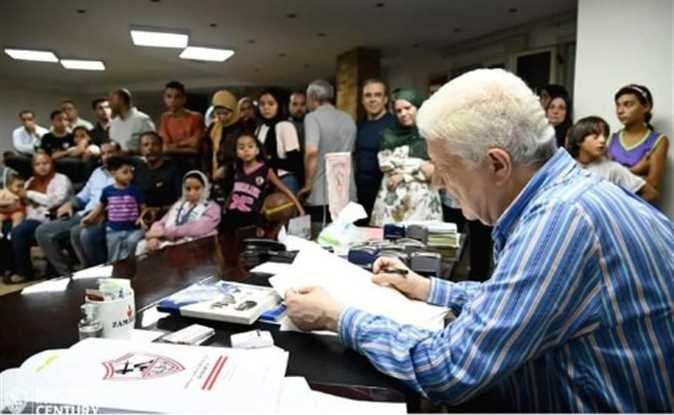 The Chairman of Zamalek Club Mortada Mansour appeared at the Zamalek Club headquarters accompanied by members of the club's general assembly, denying rumors he had been arrested following a court ruling over slandering the president of Al-Ahly Club, Mahmoud al-Khatib, Mansour
Earlier, the Economic Misdemeanors Court of Appeals had reportedly sentenced Mansour president of the Zamalek Club, to one month in prison with hard labor over insulting and defaming Khatib.
Mansour announced that he challenged the ruling against him, saying he was preparing a cassation memorandum that will bring him acquittal.
"What has been reported about me informing the employees and workers is that I will take a month's leave and that I will be imprisoned is untrue. I am inside the club among the members managing their interests and the interests of the White Castle," Mansour said in statements from inside the club.
The official Facebook page of the president of Zamalek Club also published pictures of Mansour inside his office with members of the general assembly and with children who are fans of the club.
The page commented on the photos: "Counselor Mortada Mansour, president of Zamalek Club, inspects the club and meets the members of the general assembly."