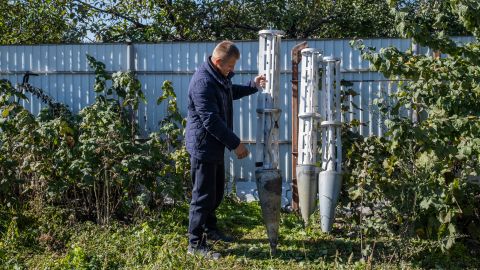 Moscow is monitoring information that alleges Turkey may have supplied cluster munitions to Kyiv, Kremlin spokesman Dmitry Peskov said Wednesday.
However, he said that it remained "difficult" to determine the reliability of such reports.
"Of course, we are closely monitoring all this" but "it is difficult to speak about the reliability of these reports here," Peskov said during a daily call with reporters. "There are more fake news than truthful reports."
"Everyone is well aware of the deliveries of Bayraktars to Ukraine from Turkey, as well as ammunition for Bayraktars," he said.
Last year, Western and Ukrainian officials praised Turkey's Bayraktar TB2 drones for playing a part in countering Russian attacks.
"Turkey has its obligations as a NATO member country, its bilateral relations, we also know this. But at the same time, Turkey and [Russia] are united by very partnership relations based on mutual benefit, understanding, respect and mutual willingness to discuss the most difficult problems," Peskov added Wednesday.