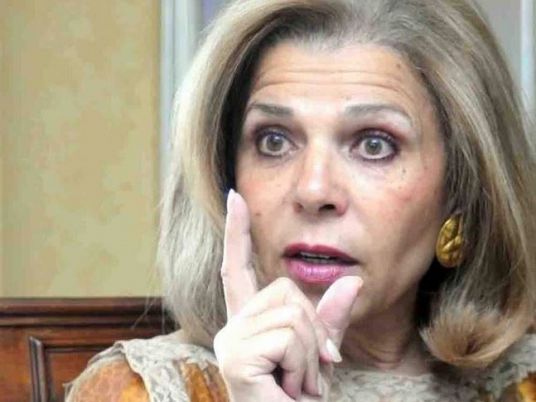 Egypt's former candidate for Director-General of UNESCO, Moushira Khattab, has called for the establishment of an 'Egyptian UNESCO', based in Egypt, for the sake of restoring peace, freedom and humanitarian principles.
According to a TV episode aired on privately-run TV channel Sada El-Balad, Moushira said that Egyptians are capable of starting such an organization, as Egypt is home to an abundance of geniuses in different fields.
She explained that it is necessary to develop an independent commission assigned to eliminate discrimination between Egyptians and enhance the presence of pluralism and diversity.
Khattab is an Egyptian diplomat who has had a lengthy and varied career. She started out as a diplomatic attaché, progressing through diplomatic service to become the Assistant Minister of Foreign Affairs for International Cultural Affairs. She crowned her long career as an ambassador to the Republic of South Africa, the Czech Republic and Slovakia. She holds a PhD from Cairo University and an MA from the University of North Carolina, USA.
The Egyptian candidate was ranked third out of five for the leading female human rights activists in the Middle East and North Africa, in 2013.
In 1999, she served as the Secretary General of the National Council for Childhood & Motherhood (NCCM), before becoming a vice chair for the UN Committee on the Rights of the Child in Geneva.
In 2009 she was appointed as Minister of Family & Population for Egypt.