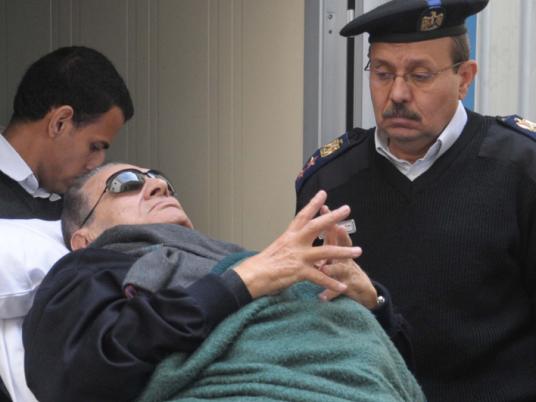 Former President Hosni Mubarak's defense team will continue its presentation during his trial Wednesday.
Mubarak, former Interior Minister Habib al-Adly and six of his aides are accused of corruption and killing protesters during the 25 January revolution.
The former president arrived at the Police Academy in the Fifth Settlement by helicopter at 9:30 am. The other defendants are also inside the court.
Mubarak's defense team, led by attorney Farid al-Deeb, began its arguments Tuesday and will continue until Thursday, after which Adly's lawyers will take over.