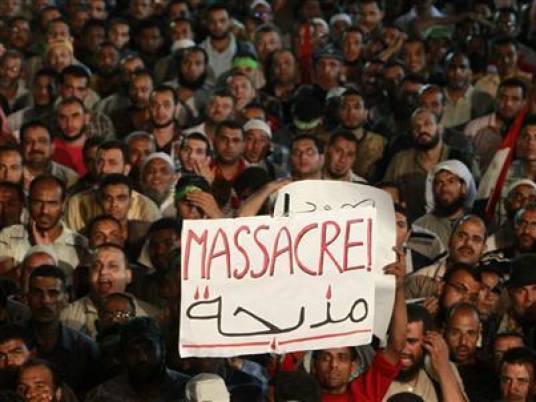 Alliance to Support Legitimacy called for a nationwide rally in a "millions' march of anger" on Friday after noon prayers to protest the security forces' violence against protesters and show their defiance to the "military coup".
The alliance said in a statement, "our revolution is peaceful and shall remain this way. Violence is not our doctrine and vandalism is intended to tarnish our peaceful revolution to give the military coup leaders a reason to keep ruling the country."
The alliance has organized rallies from 28 different mosques in Cairo to to meet at Ramsis square in down town Cairo.
"Despite the pain and sorrow over the loss of our martyrs, the latest coup makers' crime has increased our determination to end them," the Muslim Brotherhood said in a statement on Friday according.
On Wednesday, security forces stormed the 6-week long sit-ins of Brotherhood supporters leaving more than 600 dead and thousands injured at Rabaa al-Adaweya and al-Nahda squares. Violence has erupted in different city following the dispersal of the sit-ins, which led to the interim government's announcement of a month-long state of emergency and a curfew from 7 p.m. till 6 a.m.