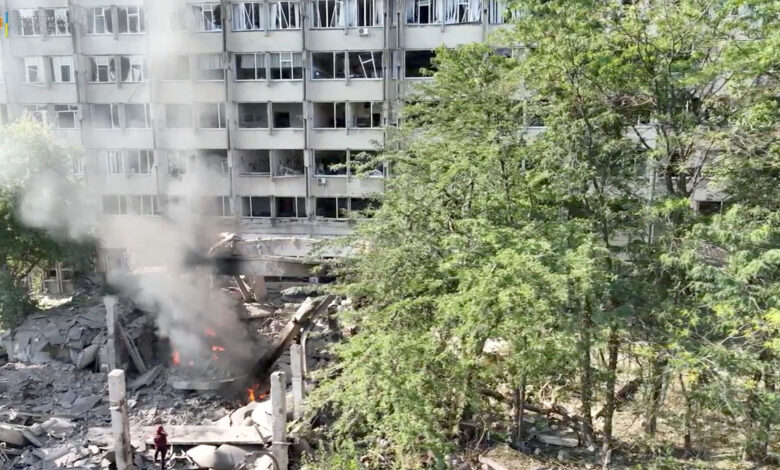 More details about this morning's missile strikes in Mykolaiv have emerged at an on-camera press briefing by Vitalii Kim, head of the city's regional military administration.
Kim said five S-300 missiles hit the National University of Shipbuilding and four hit the National University of Mykolaiv (formerly the Pedagogical Institute) in central Mykolaiv.
Two floors of the National University were destroyed, he said, calling it "impossible to restore the premises before the beginning of the academic year."
Two houses and eleven apartments had also been damaged, he added.