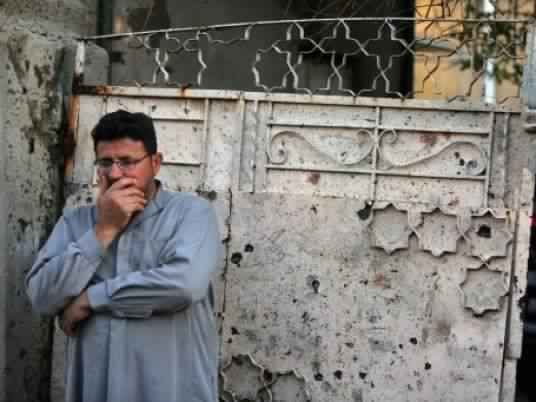 The Ministry of Interior has successfully arrested all suspects believed to be involved in the gruesome death of three children under the age of five, whose bodies were found last Tuesday, sparking fear of organ traffickers.
The arrested suspects are two women and a man, who are all currently under investigation, a senior security source told Al-Ahram.
The source further explained that one of the women is called Om Nely, who is in her mid-thirties and married to a tuk-tuk driver, having moved from Shubra to Giza. The other female suspect is a cleaning maid who moved in with Nely in their three room apartment.
According to the source, the cleaning lady confirmed that the three dead children were her own, though this claim has to be confirmed. Both women went to work and left the children alone with their older brother, who was only five.
On the day of the incident, a fire had broken out in the apartment; according to preliminary information it was likely caused by a Shisha pipe, which was smoked by the husband. The children died of smoke inhalation and burns.
When the women returned to find the children's bodies, they opted to dispose of them in order to escape any legal punishment. A tuk-tuk driver agreed to dispose of the bodies under the bridge.
Last Tuesday morning, Giza's residents awoke to a grisly scene today after the bodies of three young children, wrapped in plastic bags, were discovered in a street close to a popular hotel.
The bodies were found by a young woman heading to work in the early morning, who noticed a dog digging through black plastic. At first glance, she assumed it was just a garbage bag until she saw the dog take out a newborn baby's head, causing her to start screaming loud enough to alert the neighbors, who gathered in a crowd to find the three corpses.