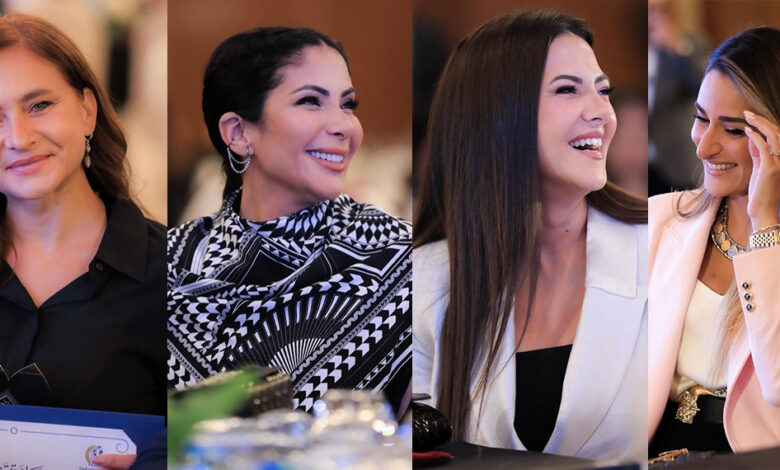 The National Council for Women in Egypt honored the Egyptian female stars of the Ramadan 2023 drama season for their roles which shed light on important issues related to Egyptian women and received wide praised by critics and the public alike.
Titled "Women in Ramadan Drama", the ceremony was organized by the NCW to honor dramas highlighting Egyptian women's issues during  the Ramadan drama season.
It honored Mona Zaki for her role in the series "Under Guardianship" (Taht al-Wesaya) alongside other members of the cast including rising child star Omar Sharif, who played Mona Zaki's son.
The NCW also honored child stars Farah and Farida, writers Khaled Diab and Sherine Diab, and director Mohamed Shaker.
Nelly Karim was honored for her role in "Omla Nadra" (Rare Currency), Donia Samir Ghanem for "Get Salima," Rogina for "Sitohom," Reham Hajjaj for "Jamila," and Amina Khalil for the series "The Seventh Year Itch".
In addition to Ghanem, the council also honored Karim Youssef, writer of "Gat Selima" and director Islam Khairy.
And the council honored the creators behind the "Jamila" series, including director Sameh Abdel-Aziz and screenwriter Ayman Salama.
The President of the National Council for Women Maya Morsi back in March praised the the series "Hadrat al-Omda" for its stance against female genital mutilation.
Morsi wrote on Facebook: "A salute to the mayor, who stands in the face of the crime of female genital mutilation, with dialogue written very professionally."
The show's writing reflects the law's current stance, she said, adding that she hails all efforts by similar shows to spread awareness of the cruel nature of these crimes.
"Greetings to the writer Ibrahim Issa, greetings to United Media Services, and greetings to Ruby, Hadrat Mayor …. It was a very, very honest scene," she added.