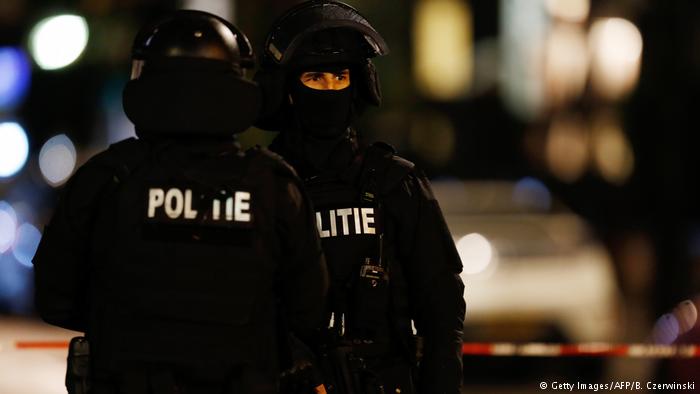 Rotterdam police said they were taking no chances despite a lack of "concrete information" suggesting a terror attack. Searches of the four men's homes found no weapons or explosives. One suspect was of Swedish origin.
Dutch police arrested four men in the northern city of Rotterdam and carried out anti-terror raids in several other Dutch cities, authorities said on Tuesday.
"Rotterdam police detained four men early on Sunday evening on suspicion of being involved in terrorism," the Dutch public prosecutor's office said in a statement.
One of the men, a 29-year-old Swedish citizen, arrived in Rotterdam on a flight from Stockholm earlier on Sunday. The other three suspects, whose ages ranged from 21 to 30, live in the Dutch cities of Vlaardingen, Delft and Gouda.
Police seized data during raids that were carried out at the suspects' homes in the three cities, but did not find any weapons or explosives, according to the statement.
The statement noted that although there was no concrete evidence to indicate a terror attack was being planned, Dutch authorities "are not taking any chances."
A "foreign police service" tipped off Dutch police that the Swedish suspect was possibly involved in terrorist activities.
In November, a Dutch citizen was sentenced to four years in prison for preparing a terror attack. During his arrest in Rotterdam last year, police uncovered a large amount of fireworks and an assault rifle.
The Netherlands has been on high alert following terror attacks in France, Belgium and Germany.