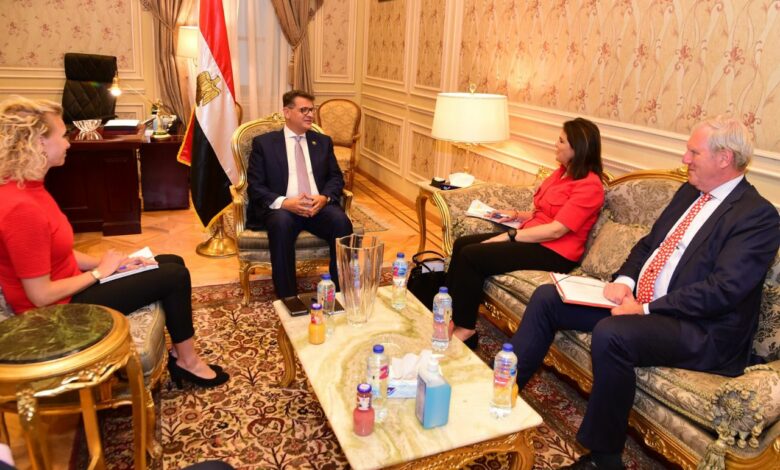 The Human Rights Ambassador at the Dutch Foreign Ministry Bahia Tahzib-Lie announced her country's participation in the session of the Conference of Parties to the United Nations Framework Convention on Climate Change (COP27), which Egypt will host in the Red Sea resort city of Sharm el-Sheikh in November.
Tahzib-Lie explained that Netherlands will participate in the conference with a high-level delegation headed by the Prime Minister and six concerned ministers.
This came during a reception by MP Tarek Radwan, Head of the Human Rights Committee in the Egyptian House of Representatives, on Tuesday evening, for Tahzib-Lie, in the presence of a delegation from the Dutch Embassy to Egypt, led by the Dutch Ambassador Han-Maurits Schaapveld.
For his part, Radwan stressed the development that the country has witnessed since the assumption of President Abdel Fattah al-Sisi to power, especially the sectors of education, health, urban development and infrastructure, in the interest of the Egyptian citizen, despite the huge challenges that Egypt has gone through.
Radwan shed light on the challenges facing the Egyptian state on the economic and security fronts, especially after the outbreak of two revolutions.
He added: "Thanks to the giant projects that are taking place in full swing, clean drinking water reaches all villages and hamlets, as well as the expansion of building schools and hospitals as they are the basis for human rights."
Radwan affirmed that the Parliament has an oversight role over the performance of the executive authority, following up on the necessary legislations contained in the strategy, and following up on its implementation mechanisms.