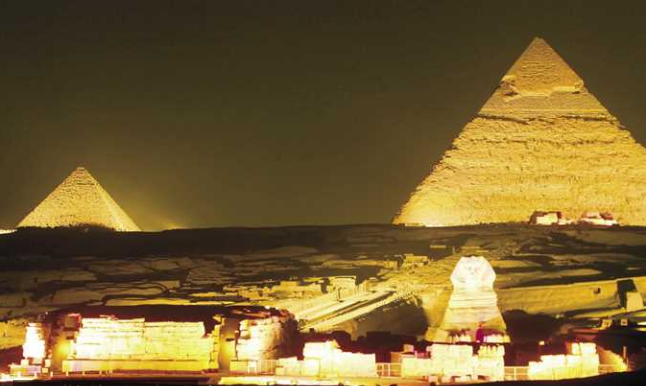 All legal procedures related to the preparation of a new conditions booklet for the development of the sound and light area at the Giza pyramids will be completed soon after terminating the contract with the French company Prism, Youm7 quoted Chairman of Misr Sound, Light and Tourism Development Company Sameh Saad as saying.
Saad added that the company is keen to complete all procedures in order to preserve its rights.
Saad pointed out that although the Misr Sound, Light and Tourism Development has not announced the date that the tender conditions will be offered, companies from China, India, and Germany expressed interest in the offer.
Saad said that his company is expected to make profits next year despite tax arrears of about LE6 million over the past ten years. He pointed out that LE4.5 million have already been paid and 1.5 million remain, in addition to other financial burdens related to salaries and advantages granted by law to workers, including receipt of a 30 percent increase on basic salary.
Saad suggested amending the law to contribute to the success of the public sector companies and the ambitious plan led by Public Business Sector Minister Hisham Tawfiq, especially with regard to linking work with compensation and the principle of reward and retribution.