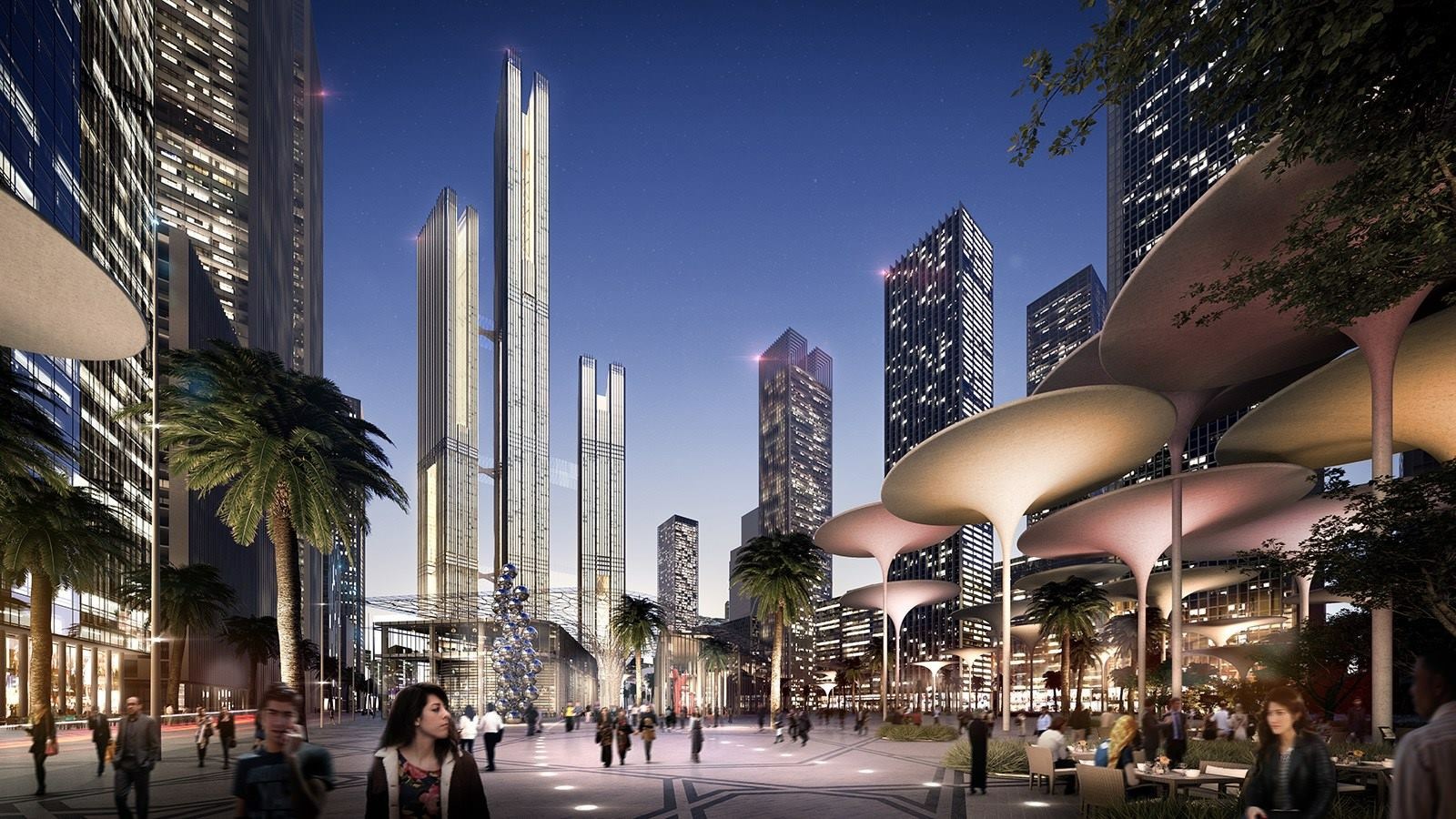 Egypt's Housing Minister Asem al-Gazzar declared that construction work has launched on the Iconic Tower's metal structure, located in the New Administrative Capital's central business area, during his inspection tour there on Saturday.
The 11th level is currently under construction, Gazzar said.
Set to be Africa's tallest tower after completion, the 80-level tower is founded on an area of roughly 240,000 square meters and a height of 385 meters, according to freshly issued statements from the Housing Minister.
Johannesburg's Carlton Center, which is 223 meters, has been the tallest building in Africa since 1973 according to The National.
The tower's construction work kicked-off in 2018, and the foundations of the remarkable skyscraper were laid within 80 hours of nonstop work.
Gazzar followed up progress at the Iconic Tower during a meeting with the staff of the Chinese CSCEC Company, which is assigned to carry out the project alongside with 19 other buildings in the same business zone.
Several buildings were inaugurated earlier at the beginning of 2019 including the vast Middle Eastern Cathedral, alongside a massive mosque.
Amidst the same tour, Gazzar scrutinized other under-construction projects including "Capital Park" as well as "New Garden City".
The Obour City Development Authority's head Ahmed Omran said that in collaboration with the Development Authority of New Cairo, officials are set to embark on a series of field visits to promising engineers and workers at both cities, where several towers are currently under construction.
This initiative mainly aims to ignite the experience of young workers and engineers in addition to bolstering the spirit of the working team at the sites housing unfinished skyscrapers, he said.
Built on 700 kilometers while located 45 Kilometers of east Cairo, the New Administrative Capital is a mega project that houses dozens of residential, business and governmental entities, led by President Abdel Fattah al-Sisi.