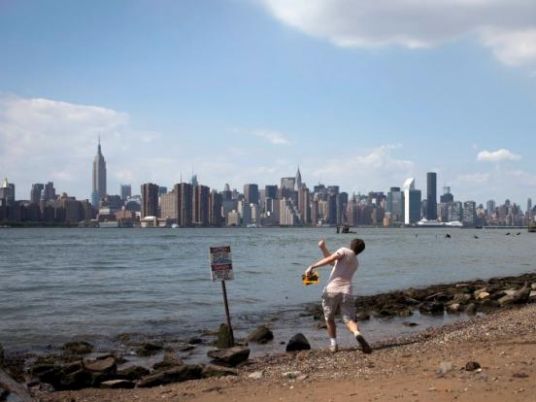 New York City has plans to build its first streetcar line in more than 50 years, and it will run along the Brooklyn and Queens waterfront where public transportation is not easily accessible.
Groundbreaking on the 16-mile route of the Brooklyn-Queens Connector, or BQX, is scheduled for 2019, and the first passengers are expected to board several years later, said Wiley Norvell, a spokesman for New York City Mayor Bill de Blasio. He said it has been better than half a century since the last streetcar ran in the city.
"Anyone can see the enormous growth happening here. It's time we brought new transit to these neighborhoods for all those people and jobs," de Blasio said in a statement.
The system is expected to serve almost 50,000 passengers per day, making it one of the biggest urban streetcar systems in the United States, the mayor said.
About 28,000 jobs and more than US$25 billion in wages and economic activity would be created by the streetcar line, which would stretch from Astoria in Queens to Sunset Park in Brooklyn, de Blasio said.
Wending through neighborhoods long under served by public transit, the streetcar will bring commuters closer to ferry service into Manhattan and onto Roosevelt Island, where Cornell University's tech campus is due to open in 2017.
Riders will shave, on average, at least 15 minutes off their commute compared to current transit options, the mayor said. The cost will be the same as a subway ride.
The project is estimated to cost about $2.5 billion, which will be raised through the creation of a non-profit with the authority to issue tax-exempt bonds, the mayor said.
To pay off the debt, he said the city would capture "a percentage of the increase in values of existing and new development along the corridor."
Operating costs will be covered by rider fares and possible additional revenue streams such as advertising, he said.
The city did not name the companies that would be involved in building the line.