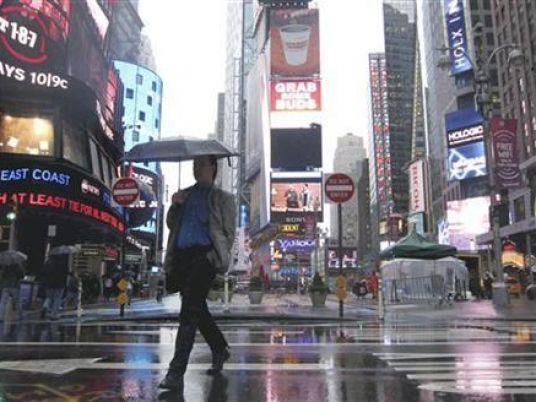 New Yorkers have a longer work week on average than residents of the other largest 29 US cities, thanks in part because of the time they spend getting to their jobs, city officials said on Wednesday.
Residents of the nation's most populous city spend an average of 49.1 hours a week working and commuting to their jobs combined, according to a report released by New York City Comptroller Scott Stringer.
"This means employees in the Big Apple get paid less than it appears on an hourly basis because their commutes are significantly greater than anyone else in the country," Stringer said in a statement.
Full-time workers in New York City earn an average of 16 percent more than workers in other large cities, according to the report, which used census and American Community Survey data from 1990, 2000 and 2013. But they spend an average of six hours and 18 minutes commuting to and from work, two hours more than for workers in other major cities.
Lower-wage workers typically have the longest commutes, the report said. Security guards, for instance, spend more than eight hours a week commuting because they cannot afford to live near their jobs. Housekeepers and home healthcare workers also recorded some of the longest commuting times.
By contrast, chief executives, physicians and surgeons had some of the shortest commutes.
The report's scope was limited to workers who lived within the five boroughs of New York City, and excluded those commuting to the city from the suburbs.
The study showed San Francisco had the second-longest workweek, with an average of 48.58 hours total, 4.57 of those hours spent commuting. Washington, D.C., was third with a 48.39-hour workweek, with 4.49 hours of commute time while Houston placed fourth with a 48.18-hour workweek that included 4.33 hours of commuting.
In terms of time spent at work, New York ranks 12th in the nation. San Francisco, Washington, Charlotte, North Carolina and Houston workers typically spend the most hours at the workplace.