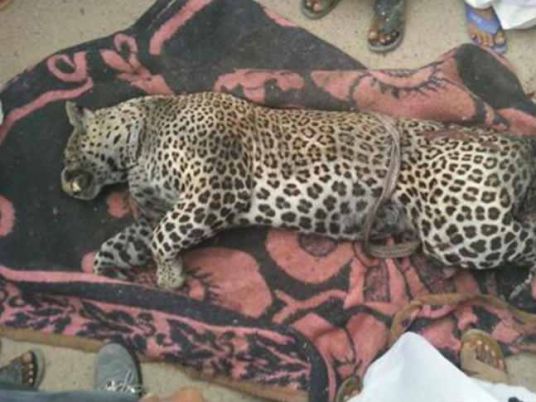 A tiger that mauled a New Zealand zookeeper to death will not be put down because the attack was "in line with his natural instincts", zoo officials said Monday.
Experienced zookeeper Samantha Kudewah died on Sunday morning when the tiger, a Sumatran male called Oz, attacked her at Hamilton Zoo, south of Auckland.
Hamilton Council, which runs the zoo, described Kudewah's death as a tragedy but said there was nothing to gain from destroying the big cat.
"Although there is an inherent risk for zoo professionals who manage big cats like Oz, there is no wider ongoing risk — there is no reason for us to put Oz down," the council's community general manager Lance Vervoort said in a statement.
"This is our call, and the decision on Oz rested solely with us. Oz is a significant animal for his species. He is the father of our two cubs, and he is vital to the ongoing breeding program to conserve this rare species."
Vervoort added: "The widely held view among zoo professionals was that Oz's attack on Samantha was in line with his natural instincts."
Sumatran tigers are listed as critically endangered by the International Union for Conservation of Nature with only an estimated 500 left in the wild.
The zoo's decision comes after an online petition opposing euthanasia attracted more than 5,000 signatures and a separate "Help Save Oz" Facebook page gained more than 10,000 likes.
Police and workplace authorities are still investigating how Kudewah was killed and Vervoort said he could not comment on tiger management procedures until their work was done.
Kudewah's colleague Catherine Nichols said the 43-year-old, mother-of-two was a passionate conservationist whose expertise in captive breeding programs was recognized internationally.
"Samantha was an experienced zoo industry professional who had an exceptional reputation following more than 20 years in the conservation and zoo sector," Nichols said in a statement.
Vervoort said the zoo will reopen on Thursday, although no decision has been made on whether Oz will be on public display.
People for the Ethical Treatment of Animals (PETA) said the death of the keeper was sad but not surprising given the list of such incidents around the world, including a fatal attack in Poland earlier this month.
In that incident, a 58-year-old keeper was mauled to death by a Sumatran tiger as he cleaned its cage in an incident the zoo in the southwestern city of Wroclaw said was likely due to human error.
"Attacks by captive big cats on people… illustrate the profound levels of stress, anxiety and agitation that these animals experience every day of their lives," PETA said in a statement, as it called on zoos to reconsider the confinement of big cats.