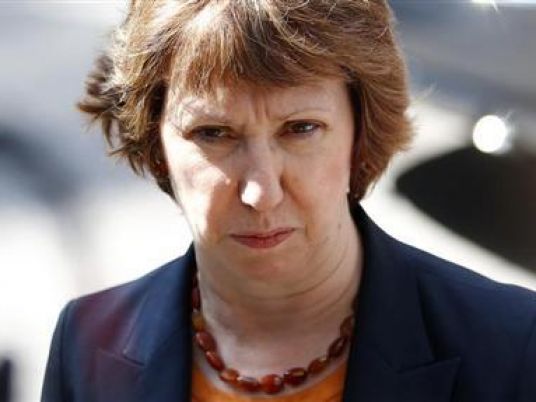 The next round of talks between six world powers and Iran on resolving a dispute over Tehran's nuclear programme will be held in Vienna from June 16 to 20, the European Union said on Tuesday.
EU foreign policy chief Catherine Ashton held "very long and useful discussions" with Iranian Foreign Minister Mohammad Javad Zarif in Turkey on Monday and Tuesday on ways of advancing the nuclear talks, Ashton's spokesman Michael Mann said.
"They explored different possibilities as part of an ongoing process. The next formal round of (six-power) talks with Iran will be from 16-20 June in Vienna," Mann said in a statement.
Ashton coordinates with Iran in the long-running negotiations on behalf of the six powers – the United States, Russia, China, Britain, France and Germany.
The powers want Iran to agree to scale back enrichment and other proliferation-prone nuclear activity and accept tougher U.N. inspections to deny it any capability of quickly producing atomic bombs, in exchange for an end to economic sanctions.
Ashton and Zarif recommended that an expert-level meeting should take place soon, Mann said, adding that other political discussions would continue as and when needed.
Tehran and the six powers made little progress in the latest round of talks earlier this month in Vienna on ending their stand-off over Iran's nuclear activities, raising doubts about the chances of a breakthrough by a July 20 deadline.
Iran said on Monday that world powers were "demanding too much" in the negotiations, but hurdles could be overcome.