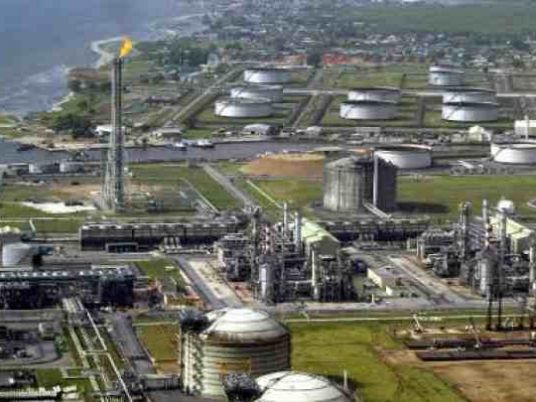 Militants attacked crude oil and gas pipelines operated by Nigeria's state oil firm in the Niger Delta, a community leader said on Friday, in an attack claimed by the Niger Delta Avengers, which has been targeting energy facilities for weeks.
"Another crude pipeline was attacked yesterday Thursday night near Batan oil field in Warri," said Eric Omare, spokesman for the Ijaw Youth Council, which represents one of the largest ethnic groups in the vast delta in southern Nigeria.
"There were two simultaneous attacks on [state oil firm] PPMC and NNPC pipelines," he said, referring to the marketing arm of the NNPC.
The militant group tweeted later that they had blown up a gas and crude pipeline near the town of Warri that was protected by soldiers and operated by the Nigerian National Petroleum Corporation (NNPC).
"At 11:45pm on Thursday @NDAvengers blew up other #NNPC Gas and Crude trunkline close to Warri," the group said on its Twitter feed. It had claimed on the same platform an attack on Chevron's main power feed in the Delta, which shut down the U.S. firm's onshore operations, according to a company source.
The Avengers, who have given oil firms until end of the month to leave, say they want independence for the Delta and have intensified attacks in recent weeks, pushing oil output to its lowest in more than 20 years and compounding Nigeria's economic problems.
Delta residents, some of whom sympathise with the militants, have long complained of poverty in an area producing oil accounting for 70 percent of national income.
The government has responded by moving in army reinforcements but British Foreign Minister Philip Hammond said this month that President Muhammadu Buhari needed to deal with the root causes of poverty and anger about oil spills.
In the first signal that the government might try a less heavy-handed approach, Oil Minister Emmanuel Ibe Kachikwu said on Thursday an amnesty programme for former militants, signed in 2009 to end a previous insurgency, needed to improve.
A committee set up by Delta state leaders warned on Thursday that a military approach would not work and saw "an apparent consensus" that the federal government and oil companies have neglected the grievances of local communities.
Nigeria is now producing less than 1.5 million barrels per day (bpd), less than Angola and well below the 2.2 million bpd assumed in the 2016 state budget.