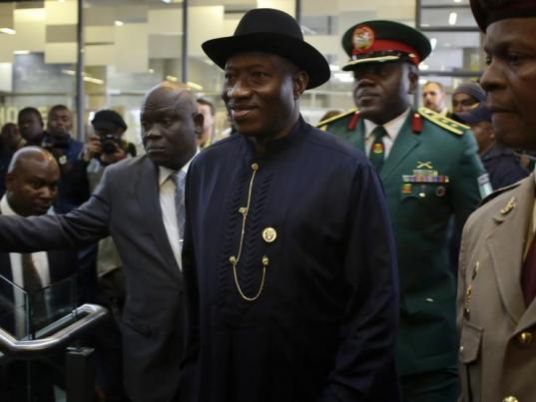 Nigerian President Goodluck Jonathan on Thursday replaced the chiefs of defence, army, navy and air force, a presidency statement said, without giving a reason.
Nigeria is struggling to end a four-and-a-half-year-long Islamist insurgency by Boko Haram, an extremist sect which has killed thousands in its attempt to create an Islamic state in a religiously mixed country of 170 million people.
Jonathan is also facing a political crisis within his ruling People's Democratic Party (PDP) and mass defections to an increasingly powerful opposition.
The PDP is holding a meeting on Thursday to decide the future of its chairman Bamanga Tukur, a Jonathan ally who has been under pressure to quit from Jonathan's opponents.
Africa's biggest oil producer is also blighted by rampant oil theft in the Niger Delta, where criminal gangs tapping into pipelines can cut out hundreds of thousands of barrels per day of output and cause devastating environmental damage.
All the four new appointed chiefs of staff are experienced military officials in their mid-50s.
Air Marshal Alex Badeh takes over from Admiral Ola Sa'ad Ibrahim as Chief of Defence staff and Major-General Kenneth Tobiah Jacob Minimah takes over from Lieutenant-General Azubike Ihejirika as Chief of Army Staff, the statement said.
Rear Admiral Usman O. Jibrin takes over from Vice Admiral Dele Joseph Ezeoba as Chief of Naval Staff and Air Vice Marshal Adesola Nunayon Amosu becomes the new Chief of Airforce, a position previously held by newly promoted Badeh.