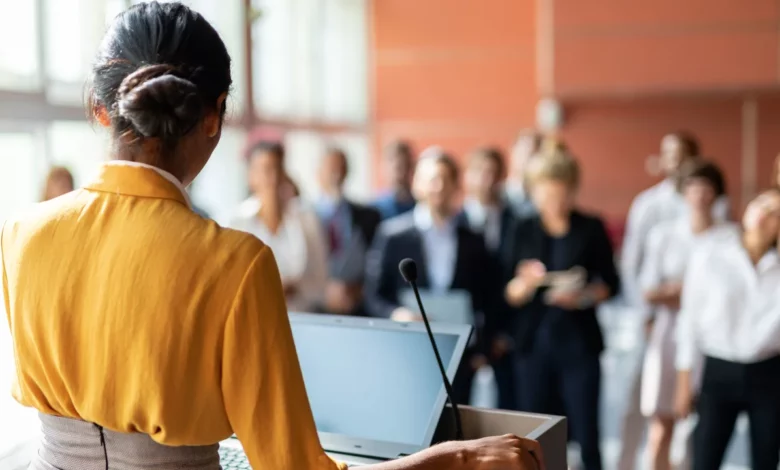 CNN
 —  Almost nine out of 10 people hold "fundamental biases" against women, a new UN report has found, decrying a "decade of stagnation" that has led to a dismantling of women's rights in many parts of the world.
Half of people globally still believe men make better political leaders than women; more than 40 percent believe men make better business executives than women; and 25 percent believe it is justified for a man to beat his wife, the United Nations Development Programme (UNDP) report released Monday found, reflecting the latest data from the World Values Survey.
Biased gender social norms are a major barrier to achieving gender equality, the report's authors warn, adding that the undervaluation of women's capabilities and rights in society constrains women's choices and opportunities.
These biases were shown across regions, income, level of development and cultures, the report's authors added, noting that UNDP's composite measure of gender inequality in empowerment, known as the global Gender Inequality Index (GII), has remained stagnant since 2019.
This means that the world is not on track to achieve gender equality by 2030, the report, which reflects views from 80 countries and territories and covers 85 percent of the global population, notes.
These biases manifest in numerous ways, such as in an underrepresentation of women in leadership. In the labor market, women occupy less than a third of managerial positions, while the picture remains grim at the highest level of leadership: The share of women as heads of state or heads of government has remained around 10 percent since 1995, the report finds.
This gap does not reflect education levels. In the 59 countries where women are now more highly educated than men, the average gender income gap remains 39 percent in favor of men.
A global backlash against women's rights and the far-reaching consequences of the Covid-19 pandemic have worsened the issue, the report notes.
"Social norms that impair women's rights are also detrimental to society more broadly, dampening the expansion of human development. In fact, lack of progress on gender social norms is unfolding against a human development crisis: the global Human Development Index (HDI) declined in 2020 for the first time on record—and again the following year," Pedro Conceição, head of UNDP's Human Development Report Office, said in a statement.
"Everyone stands to gain from ensuring freedom and agency for women," he added.
However, change is possible. The report's authors give examples of parental leave policies altering perceptions around caring responsibilities, and labor market reforms leading to a change in beliefs around women in the workplace.
Governments have a crucial role in shifting gender social norms, the authors note.
"An important place to start is recognizing the economic value of unpaid care work. This can be a very effective way of challenging gender norms around how care work is viewed," said Raquel Lagunas, director of UNDP's Gender Team.
"In countries with the highest levels of gender biases against women, it is estimated that women spend over six times as much time as men on unpaid care work," Lagunas added.
Equality three centuries away
Progress toward gender equality is "vanishing before our eyes," United Nations Secretary General António Guterres warned in March, adding that gender equality is "300 years away," according to the latest estimates from UN Women, the UN organization dedicated to gender equality and women's empowerment.
Guterres cited high rates of maternal mortality, girls being forced into early marriage, and girls being kidnapped and assaulted for attending school as evidence that hope of achieving gender equality "is growing more distant."
"Women's rights are being abused, threatened, and violated around the world," Guterres said, naming a few countries in particular, including Afghanistan, where he said "women and girls have been erased from public life."
Guterres also said that "in many places, women's sexual and reproductive rights are being rolled back," though he didn't specify where.
Last June, the United States Supreme Court overturned Roe v. Wade, leaving the right to abortion up to individual states. The year before, a ban on abortions due to fetal defects took effect in Poland – effectively ending almost all abortions in the country.
To achieve gender equality, Guterres called for "collective" and "urgent" action, from increasing education, income and employment for women and girls, especially in developing nations in the Global South, to promoting the participation of women and girls in science and technology.
"Centuries of patriarchy, discrimination and harmful stereotypes have created a huge gender gap in science and technology," Guterres said. "Let's be clear: global frameworks are not working for the world's women and girls. They need to change."
CNN's Tara Subramaniam contributed to this report.