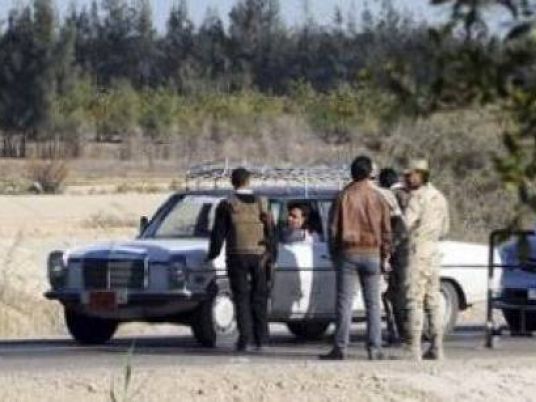 Egypt's North Sinai governorate annonunced on Friday that residents of the governorate who left their residencies due to the ongoing military operations and security measures can now return to their homes.
The governorate said in a statement on its official Facebook page that citizens who left North Sinai and are willing to return can register their personal information through an online portal.
Many residents from the North Sinai cities of Al-Arish, Sheikh Zewaid, and Rafah left the governorate after threats increased from the Islamic State-affiliated (IS) group Sinai Province. Threats were aimed against civilians and particularly Coptic Christians.
In February, the North Sinai city Al-Arish witnessed large-scale outflow from its Coptic residents in the wake of an unprecedented threat of violence from the Sinai Province against them.
The Copts fled the North Sinai governorate and largely headed to the city of Ismailia, after they were targeted and shot at Al-Arish.
In response to the increasing terrorist threat in North Sinai, the 'Comprehensive Operation Sinai 2018' was launched last Friday by different branches of the army, including the Second and Third Field Armies located in Sinai.
An army source who preferred to remain anonymous told Egypt Independent on Sunday that "the number of forces participating in the 'Comprehensive Operation Sinai 2018′ reached 35,000 [army personnel] with the support of Egypt's Special Forces and police."
The source added that "the operation aims to eliminate the presence of the Islamic State-affiliated (IS) group Sinai Province. The widespread [distribution] of the Egyptian Armed Forces in the Sinai will leave no presence to a single militant."
Since 2014, North Sinai has witnessed a growing number of terrorist attacks carried out by IS and its affiliated group the Sinai Province, including various attacks against the army and the police.
North Sinai-based state security has carried out large-scale security sweeps and military operations in response.