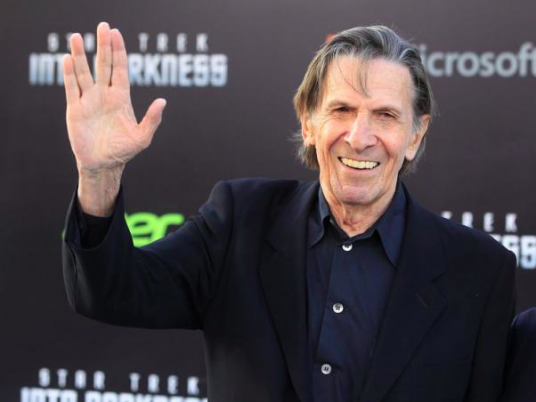 From the king of slasher films to a cerebral New York-based neurologist, the list of prominent Americans who died in 2015 returned to the spotlight a range of characters including Hollywood stars, celebrated athletes and a famous dog.
"You get one last chance in your death to remind people not only of who you were, but what you did and why it was important," said Robert Thompson, professor of popular culture at Syracuse University.
Among political figures was Mario Cuomo, a three-term governor of New York who turned down several invitations to see the Democratic presidential nomination. He died just as the year began, at the age of 82, on the day his son, New York State Governor Andrew Cuomo, delivered his second inaugural address.
Oliver Sacks, a British-born neurologist who spent his professional life in the United States studying the brain, died in New York of cancer at age 82. Sacks was known for writing bizarre case histories about his patients in his 1985 book "The Man Who Mistook His Wife for a Hat."
David Carr, a longtime New York Times journalist, collapsed in the newspaper's newsroom and died from complications related to lung cancer at age 58. Carr, celebrated for his coverage of media and culture, had chronicled his struggle with cocaine addiction in his memoir.
Figures from the arts and entertainment world included Jackie Collins, best-selling author of dozens of steamy novels about Hollywood, who died in September of breast cancer at the age of 77.
Actor Leonard Nimoy, best known for playing Mr. Spock in the Star Trek television series and movies, died at age 83 after battling chronic obstructive pulmonary disease.
Sam Simon, a co-creator of the long-running animated series "The Simpsons" died in March of colon cancer at the age of 59, three years after his doctors had given him three to six months to live. He spent much of his final years supporting animal-related causes.
James Horner, who composed the theme song "My Heart Will Go On" from the Oscar-winning 1997 film "The Titanic," died when his plane crashed in California's Los Padres National Forest near Ventucopa. The composer was 61.
Director and writer Wes Craven, creator of fictional horror figures like nightmare killer Freddy Krueger and the ghost-masked slashers of the Scream movie series, died at his Los Angeles home at age 76 of brain cancer.
Robert Loggia, 85, known to play the bad guy in films such as "Scarface," and Irish-American actress Maureen O'Hara, 95, who commonly took the role of heroine in classic films, were among the other notable screen stars to die.
B.B. King plays his last blue note
Among losses to the music world, blues singer and guitarist B.B. King died in Las Vegas at age 89 after a career spanning more than a half-century that was considered to be one of the most influential of his genre.
Just weeks before the New Year, Scott Weiland, 48, known for his stark lyrics and deep, powerful voice as lead singer of Stone Temple Pilots, was found dead of cardiac arrest on his tour bus in Minnesota. Weiland had long struggled with drug addiction.
Addiction also affected the life of Bobbi Kristina Brown, daughter of late songstress Whitney Houston and rapper Bobby Brown. Brown, 22, was found unresponsive in a hotel bathroom, declared brain dead and later taken off life support, three years after Houston also died after being found submerged in a hotel bathroom with cocaine in her system.
Several professional sports figures died after celebrated careers and long lives.
Among them was legendary Yankees catcher Yogi Berra, who died at age 90, after winning a record 10 World Series in his career.
Professional football Hall of Famer Frank Gifford, running back for the New York Giants, died of natural causes a week before his 85th birthday. Gifford's family said he had suffered from the degenerative brain disease CTE, and donated his brain to scientific research on the link between football and traumatic brain injury.
In a league of her own, topless dancer Carol Doda died from kidney disease at age 78 in San Francisco, where she had made her name while performing from the 1960s to the 1980s at the Condor Club, which called itself the world's first fully nude club.
Finally, it was a last woof for Uggie, the Jack Russell terrier, who appeared in the Oscar-winning silent movie "The Artist" and was the first canine to have his paw prints cemented outside of Grauman's Chinese Theater in Hollywood. Uggie died aged 13