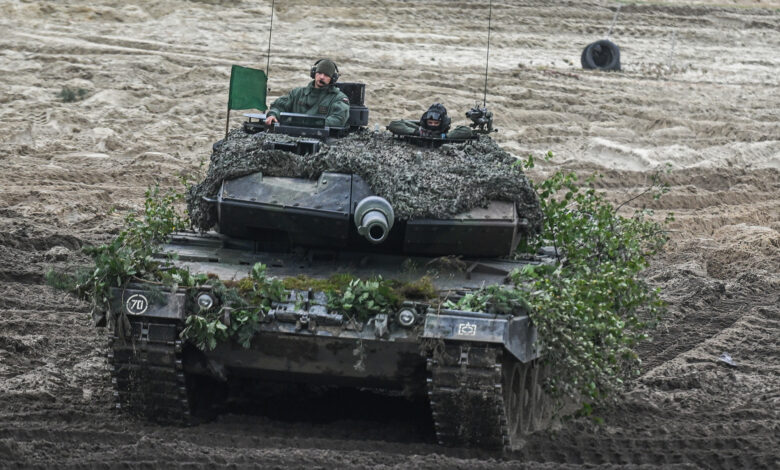 Oleksiy Danilov, the secretary of the National Security and Defense Council of Ukraine, has spoken bullishly about the delivery of tanks from Poland.
"I am more than sure the tanks that will be provided to us, it will be very, very fast," said Danilov on Ukrainian television.
The Ukrainian Armed Forces will "master" the use of the tanks "in a matter of weeks," added Danilov.
Polish President Andrzej Duda announced the plan to send Leopard battle tanks to Ukraine during a meeting with Ukrainian President Volodymyr Zelensky in Lviv on Wednesday.
It would be the first time a Western-made tank has been sent to Ukraine since Russia's invasion.
Duda cautioned during a press conference that "a whole range of formal requirements, approvals and so on must also be met."
The Leopard tank is manufactured in Germany and a shipment would typically require permission to re-export a German-manufactured weapon.
CNN contacted the German Ministry for Economic Affairs and Climate Action for comment, but spokesman Robert Säverin referred CNN to the Polish government.