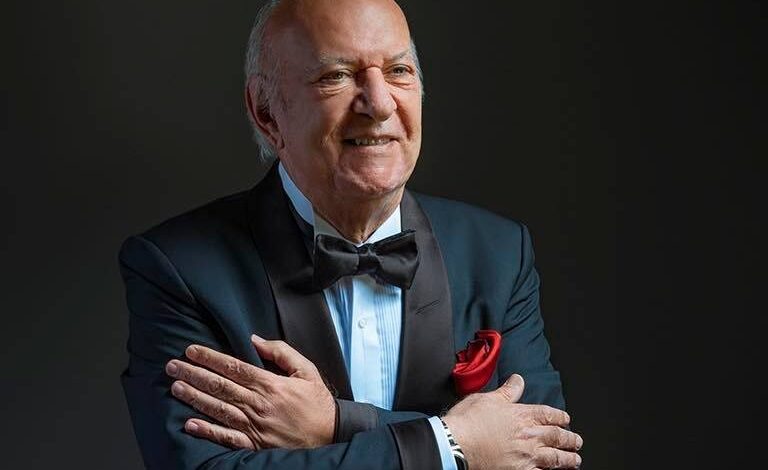 Acclaimed Egyptian composer Omar Khairat is set to perform at the the Sound and Light Theater at the Giza Pyramids in June.
In a historic first, Khairat is set to go all out performing up to 20 pieces of music, including "Arfa", "Al-Liqaa Al-Thani/the Second Meeting", "Ghawayesh", "Executing the Dead", "Dameer Abla Hekmat" and "100 Years of Cinema".
Khairat had previously performed at the theater in 2017 and in 2011 after received honors at the Golden Fingers Concert.
The event is being organized by Kiko's Events Management and Collard.
The Co-founder of Kiko's Events Management Mahmoud Hussein stated that "Numerous people are surprised because we focus on the lyrics, as well as the song; it is not wrong. However, Pure music is one of the genres that we always wish to present, for everyone was only interested in singing."
"Renowned musician Omar Khairat transformed this concept in Egypt by presenting pure music that addresses the conscience of mankind and encourages humans to imagine everything without saying a word," he added.
"This is what we will present in a fabulous historical way for a civilization that lasted for thousands of years, stressing that it will be a fantastic artistic evening. It will be carved in the hearts and minds of the lovers of fine arts and catchy music so that they won't forget it whatsoever".
The veteran composer is the founder and conductor of the Omar Khairat Band.
In 1959, Khairat joined the Cairo Conservatoire, which is regarded as the premier music conservatory in Egypt.He studied piano and musical theory with Italian Maestro Vincenzo Carro.
After graduating, he continued his studies at the Trinity Laban Conservatoire of Music and Dance in England.
Khairat was born in Cairo and raised in a family of musicians. His uncle, Abou-Bakr Khairat, is a great Egyptian composer of classical music. Abou-Bakr Khairat was the founder of the Conservatoire Institute. Additionally, his grandfather Mahmoud Khairat was a musician, poet, and painter
His compositions have been featured in various, well-known movies and TV shows.
Khairat's official Facebook page recently announced that he won the most influential music figure award for 2022 from Daily News Egypt.