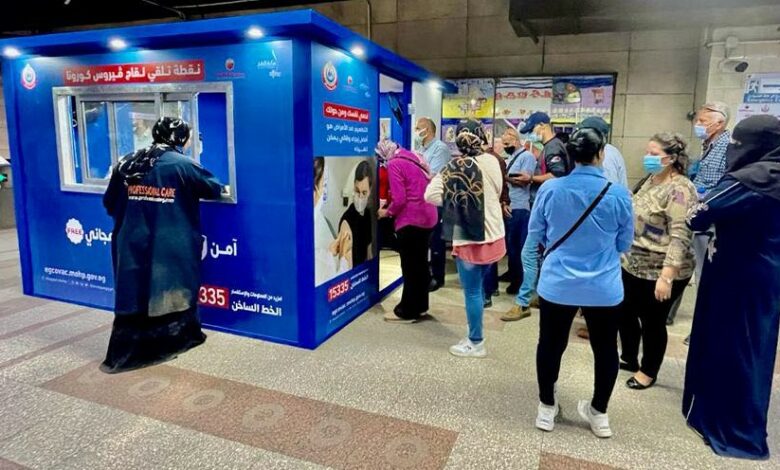 The Advisor to the Egyptian President for Health and Prevention Affairs Mohamed Awad Taj Eddin said that Omicron coronavirus strain has not been detected in Egypt so far, according to research conducted by the concerned authorities.
He stressed that all precautionary measures must continue to be followed especially if the strain is discovered in Egypt, and said that the country has banned all travel to and from South Africa until the situation becomes clearer.
How a Belgian woman who visited Egypt some time ago contracted the strain remains unknown until now, he said, explaining that she went from Cairo to Turkey and from there to Belgium.
On Friday, the Belgian Ministry of Health confirmed the detection of an infection with the new mutant of coronavirus, the first to be announced in Europe, in an unvaccinated person returning from abroad.
A well-known Belgian epidemiologist, Marc Van Ranst, wrote on Twitter that the infected person returned from Egypt on November 11.
In Belgium, one sample was confirmed as the novel B.1.1.529 variant (in a returning traveller from Egypt (11/11); first symptoms on 22/11).

— Marc Van Ranst (@vanranstmarc) November 26, 2021
Taj Eddin said that the symptoms of the Omicron strain are similar to the original virus.
He stressed that whoever feels any strange symptoms should contact the specialized doctor, and stay home for two days until they recover.
In a Sunday phone call with the Al-Hadath Al-Youm satellite channel, Taj Eddin explained that Egypt remains in the midst of its fourth wave of the pandemic, with fluctuating infection rates.
The peak of the fourth wave will pass once infection rates stabilize and decline, he said.
Egypt has a very large amount of various vaccines to speed up the completion of vaccination for different age groups, he said, explaining that the abundance of vaccines in Egypt prompted the expansion of granting the third booster dose to the most vulnerable groups.
Taj Eddin stressed that the start of vaccination with the third booster dose is for the priority groups only, while in other parts of the world it is provided for everyone.
This is for several reasons, which he explained is because vaccination for the rest of the groups is not complete, and the second reason is that during the influx of vaccines there were groups that did not take vaccinations at all.
Gradation is just as important as it happened at the beginning of the vaccination drive when the first groups were medical staff, the elderly and those with chronic diseases, he said, stressing that the booster dose will be in the same order.