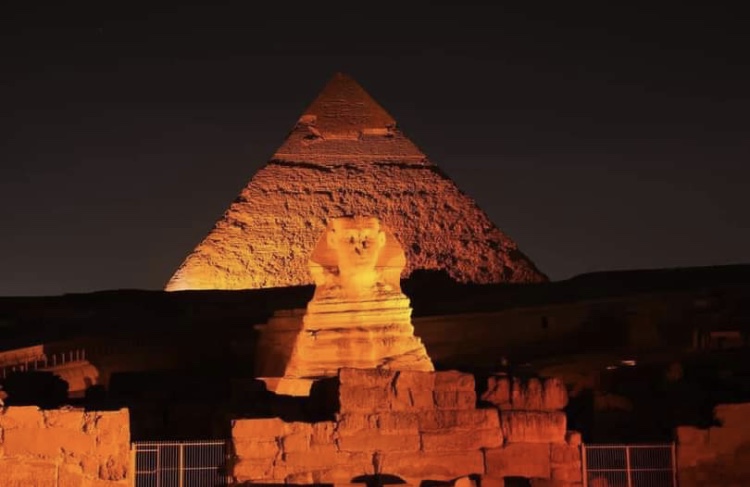 Misr for Sound and Light, a holding company for tourism affiliated with the Ministry of Public Business, and Orascom Investment Holding have signed a contract for the development and co-management of sound and light shows and the exhibition area at the Giza pyramids.
Minister of the Public Business Sector Hisham Tawfik said that this contract also comes out of the ministry's desire to improve all services provided to Egyptian and foreign tourists visiting the pyramids.
Tawfik added that the Misr for Sound and Light company has offered an international bid for the development process and four companies submitted its offers, including Orascom Investment which won the bid.
He added that the estimated development cost of the project is LE200 million to be pumped within 16 months from the date of handing over the site to the company.
He noted that the contract term will last over 15 years, under which Misr for Sound and Light will obtain 17 percent of the project's revenues, with a minimum of  LE36 million.
An increase of seven percent of the value of the agreed percentage will be applied cumulatively annually, he said.
"We are proud to sign this contract with the Ministry of Business Sector, and to implement this national project," Orascom's managing director and billionaire Naguib Sawiris said.
This comes as part of the ministry's strategy to develop and reform its subsidiaries and improve the management of assets and investments it owns.