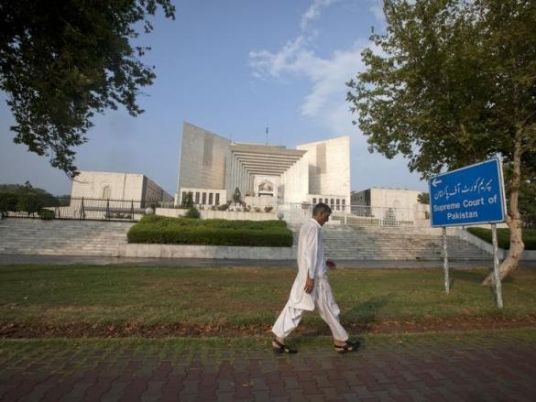 Pakistan
's Supreme Court on Thursday ordered the suspension of death sentences passed by military courts set up this year after a spike in militant violence but which have raised concern about fairness and the extent of military powers.
The military said this month its courts had sentenced six "hard core terrorists" to death and a seventh to life imprisonment.
But the Supreme Court said those sentences could not be carried out.
"The execution of military courts' death sentences, those which have already been awarded and those which will be awarded, is suspended," Chief Justice Nasir ul Mulk told the Supreme Court in the capital, Islamabad.
Those convicted by military courts could appeal against their sentences, he added.
A military spokesman was not immediately available to comment on the Supreme Court's decision.
Nine military courts were established in January, after militants attacked a school in the northwestern city of Peshawar, killing 134 pupils and 19 adults.
Amid popular pressure to crack down on militants after the school attack in December, Prime Minister Nawaz Sharif championed the new courts in parliament and lifted a moratorium on the death penalty.
More than 50 people have been executed since then, after being convicted by civilian courts.
The new courts expanded the military's already considerable powers, giving it the authority to try civilians accused of terrorism.
Human rights groups say convictions by any courts in Pakistan can be highly unreliable because of an antiquated criminal justice system, the use of torture to extract confessions and shoddy police investigation.
Critics have raised questions about how fair and accountable the military courts are and the Supreme Court Bar Association had filed a legal challenge against them.
It had requested a stay of execution for those convicted, pending a decision on its challenge.