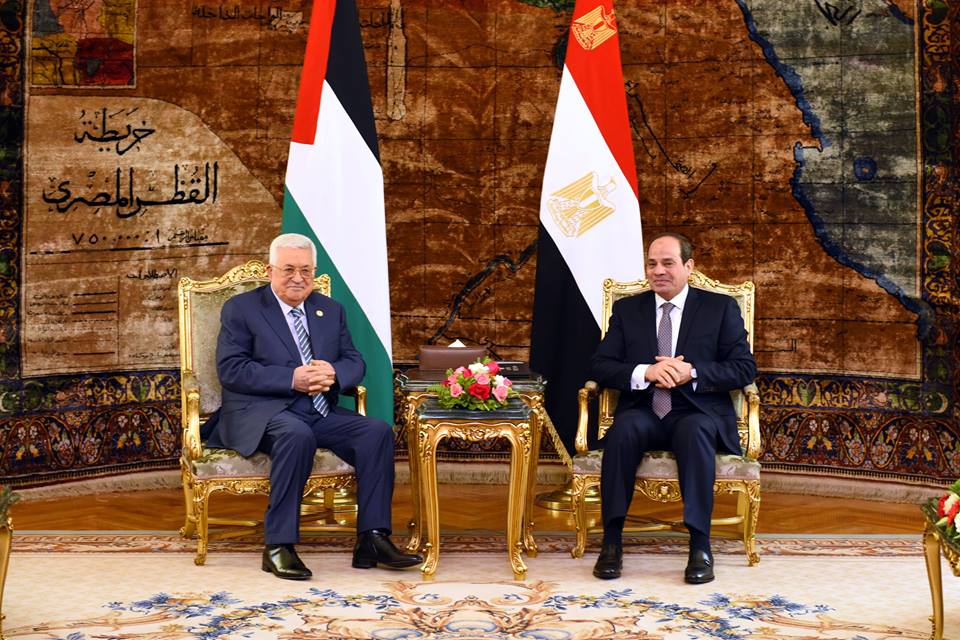 Palestinian President Mahmoud Abbas arrived Wednesday afternoon in Egypt on an official visit.
He was received in the presidential hall at Cairo International Airport by Egyptian Youth Minister Ashraf Sobhi, a delegation from the Egyptian General Intelligence Service, Egyptian Ambassador to Palestine Tarek Tayel, and the Palestinian ambassador to Egypt, its permanent representative to the Arab League Diab al-Louh.
Accompanying Abbas on his visit to Cairo are Minister of Foreign Affairs and Expatriates, Riyad al-Maliki, member of the Central Committee of Fatah movement Hussein al-Sheikh, the head of the Palestinian General Intelligence Service, Major General Majid Faraj, and the president's advisor for diplomatic affairs Majdi al-Khalidi.
Egypt's Foreign Minister Sameh Shoukry met with Palestinian President Abbas in Ramallah earlier in May to discuss Egypt's role in supporting and building on the Gaza ceasefire.
Foreign Ministry's Spokesperson Ahmed Hafez said that the meeting comes as part of Egypt's ongoing efforts to re-engage the peace process between Palestine and Israel and reach a two-state solution.
He added that two also discussed efforts related to reconstructing the Gaza Strip and providing development support to the rest of the Palestinian territories.
Shoukry affirmed Egypt's keenness to support the Palestinian cause and the legitimate rights of Palestinians, highlighting the importance of working to revive a serious and constructive negotiation path that will lead to comprehensive peace.