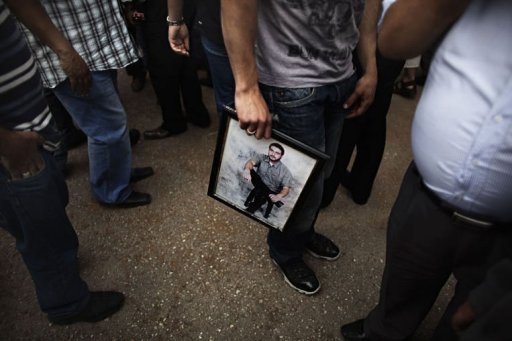 The Palestinian Prisoners Media Office in the Gaza Strip announced that Palestinian prisoners in Israeli prisons plan to stage a general hunger strike in all prisons starting next Tuesday, the Muslim Brotherhood's Freedom and Justice Party news portal reported.
PMOGS spokesperson Ahmed Abu Taha, said escalatory steps were decided after dialogue with the prison administration to stop arbitrary decisions against prisoners proved fruitless and the situation in prisons became on the brink of collapse.
The Israeli Prisons Sector allegedly imposed sanctions on the prisoners including the denial of visits, reducing food rations of each prisoner from the canteen, and deliberate medical neglect against patients whose number exceeded 1,700 prisoners, according to the Prisoners and Released Prisoners Affairs Authority.
Abu Taha said in a press statement on Sunday that the first day of escalation will begin Tuesday as all prisoners will reject meals.