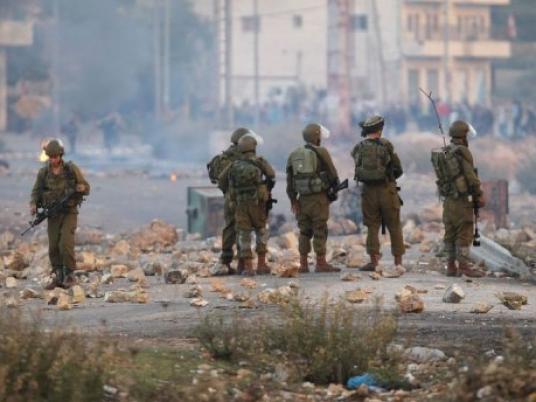 Israeli troops shot and killed a Palestinian after he rammed a mechanical digger through the gate of an army base in the occupied West Bank near Jerusalem on Thursday, an Israeli military spokeswoman said.
A photograph broadcast on Israeli media showed the yellow digger pushed up against an armored military patrol vehicle at the base between Jerusalem and the West Bank town of Ramallah.
"A Palestinian…posed an immediate life threat to soldiers nearby. They opened fire towards the suspect and reported a direct hit," the spokeswoman said.
Israeli-Palestinian peace talks resumed in late July after three years of stalemate, but there has been no sign of a breakthrough and violent incidents have been on the rise in recent months.
Eight other Palestinians have been shot dead by Israeli troops and three Israelis have been killed in clashes and shootings since July.