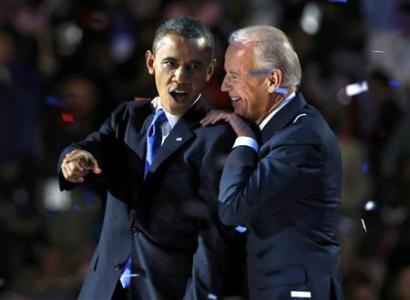 Palestinian negotiator Saeb Erakat on Wednesday said he hoped that US President Barack Obama's re-election would mean the creation of a Palestinian state in the next four years.
"We hope that a Palestinian state will be implemented in Obama's next term," he told AFP, without specifically welcoming Obama's re-election.
Erakat pointed out that Israel had announced new settlement tenders as Americans were going to the polls on Tuesday, and called on Obama to take swift action to prevent continuing Israeli settlement activity.
He also urged the new administration to back Palestinian plans to seek enhanced status at the United Nations General Assembly, where they are expected to request non-member status later this month.
"We hope Obama will stop settlements immediately and not stop the Palestinians from going to the UN to get non-member status because non-member status will protect the peace process and the two-state solution," Erakat said.
Direct talks between Israel and the Palestinians have been on hold since late September 2010, when they ground to a halt over settlement construction.
While Obama's administration sought to renew an Israeli partial settlement freeze, it also opposed both a Palestinian bid for full UN membership and the admission of Palestine as a UNESCO member.