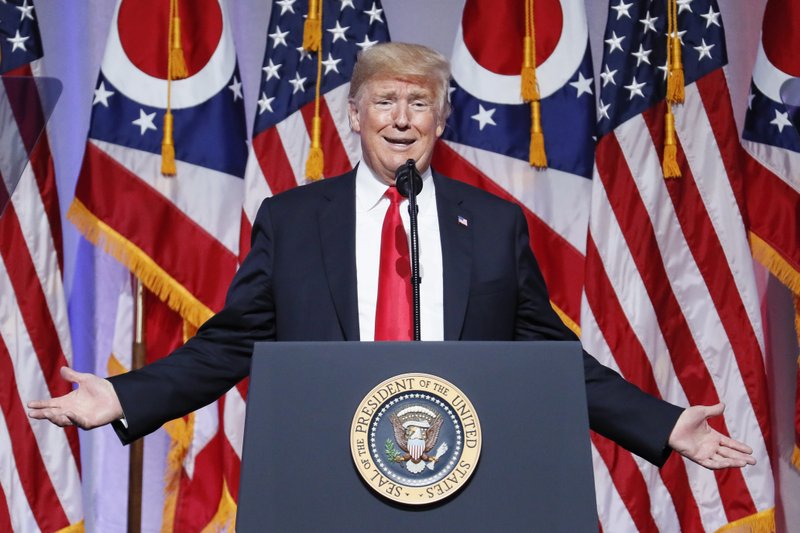 RAMALLAH, West Bank (AP) — Palestinian President Mahmoud Abbas' spokesman said Saturday that the US decision to cut more than $200 million in aid is meant to force the Palestinians to abandon their claim to Jerusalem.
Nabil Abu Rdeneh told The Associated Press the move is part of continuing political and financial pressure on the Palestinian leadership. He said the Americans must be fully aware that there will be no peace without east Jerusalem as capital of a Palestinian state.
The Palestinians were outraged by President Donald Trump's recognition of Jerusalem as Israel's capital and his moving of the US embassy there in May.
The Trump administration says it's cutting bilateral aid to the Palestinians after a review of funding for projects in the West Bank and Gaza and will redirect the money to "high priority projects elsewhere."
The State Department notified Congress of the decision in a brief, three-paragraph notice sent first to lawmakers and then to reporters on Friday. The move comes as Trump and his Middle East pointmen, Jared Kushner and Jason Greenblatt, staff up their office to prepare for the rollout of a much-vaunted but as yet unclear peace plan for Israel and the Palestinians.
One main issue the US has had with support for the Palestinian Authority had been the stipends paid to the families of Palestinians killed, injured or jailed for attacks on Israel. Israel and the Trump administration, have repeatedly demanded that those payments from a so-called "martyrs' fund" be halted because they encourage terrorism. Palestinian President Mahmoud Abbas has refused to do so.
However, several former US officials said that cutting back aid money to the Palestinians would only strengthen Abbas' more radical rivals in the militant Hamas movement that rules Gaza.
"The US is ceding space to Hamas in Gaza," tweeted Dave Harden, until recently the USAID director in the Palestinian territories. "No security professional recommends an aid cut off in Gaza. None."