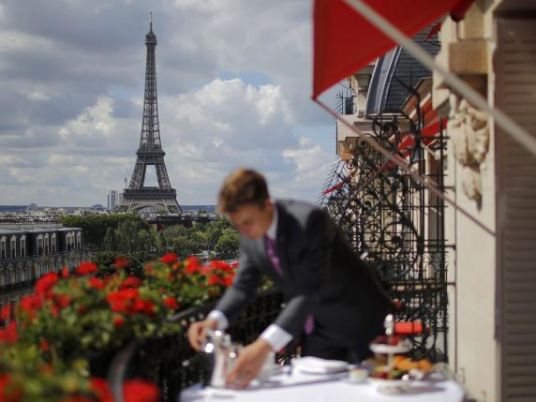 The city of Paris has released a new tourism video in the hopes of bringing tourists back to the capital and boosting visitor numbers which have suffered a major decline following the spate of terror attacks.
As of next week, the two and a half-minute video will be broadcast on digital billboards around the world in key markets such as Milan, Shanghai, Tokyo, New York, Berlin and Beijing, in the hopes of luring back tourists who may have been scared off by the shadow of terror threats.
Since the attacks of November 2015, which killed 130 people, visitor numbers to France have fallen seven percent.
In Paris, overnight stays have dropped 11 percent to equal a loss of about €1 billion since January, a devastating blow to the economy and the city's international reputation as one of the leading tourist destinations in the world.
To reverse this trend, the city poured €2 million into the making of their latest tourism campaign.
The video opens with a scene of a couple waking in bed in a typical Parisian apartment overlooking the Eiffel Tower before taking viewers on a virtual tour of the city's many landmarks and attractions including the Louvre, Galeries Lafayette, Place de la République, the Champs-Elysées and Montmartre, with appearances by Karl Lagerfeld and Alain Ducasse.
"'Paris is a unique and magical city for so many reasons, whether because of its culture, fashion, gastronomy," said Mayor Anne Hidalgo in a statement.
"We are resolutely determined to reaffirm Paris's vocation to welcome visitors from all over the world. Paris, a resilient city, has known how to bounce back and today invites you to come and discover an innovative and vibrant city. Paris will always be Paris."
The video is directed by French actor and director Jalil Lespert and set to the song "Just Need Your Love," by Nice-based band Hyphen Hyphen.