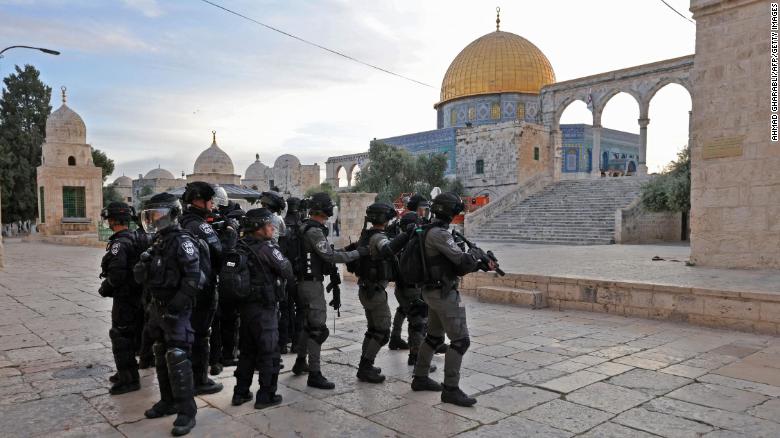 Egypt's House of Representatives condemned recent Israeli attacks on Al-Aqsa Mosque during its Tuesday plenary session.
"Allow me, before we proceed to consider the items on the agenda of the session, to recite to you phrases whose meanings have filled the heart of every Egyptian since the dawn of last Wednesday, April 5, 2023, the day everyone woke up to a reprehensible scene and a picture of the repeated Israeli violations of the sanctity of the holy places," Parliament Speaker Hanafi al-Gebaly said at the beginning of the session.

"The Israeli police storming Al-Aqsa Mosque and blatantly attacking worshipers was nothing but a flagrant violation of the freedom of worship guaranteed by all international covenants," he added.
"It is also a dangerous and unacceptable escalation that will only result in more tension, an exacerbation of violence, and an undermining of the de-escalation efforts that Egypt seeks in partnership with regional and international powers. We condemn and denounce this blatant assault on human values and the flagrant violation of international resolutions and covenants," Gebaly continued.
Gebaly called on the international community to shoulder its responsibility in putting an end to these attacks in order to spare the region more tension and violence.
Egypt's Foreign Ministry in February harshly criticized a move by the Israeli government to "legitimize" settlement outposts in occupied Palestinian territories and to build new settlements, stating that the decision is a flagrant violation of the Security Council, UN resolutions and international law.
The Foreign Ministry considers the decision an unacceptable provocative act which coincides with the convening of the Arab League's Cairo summit supporting Jerusalem.
Egypt warned of the consequences of this decision, which it fears will inflame the severely congested situation in the occupied territories, threatening to widen the scope and pace of violence – bringing dire repercussions on the security and stability of the entire region.