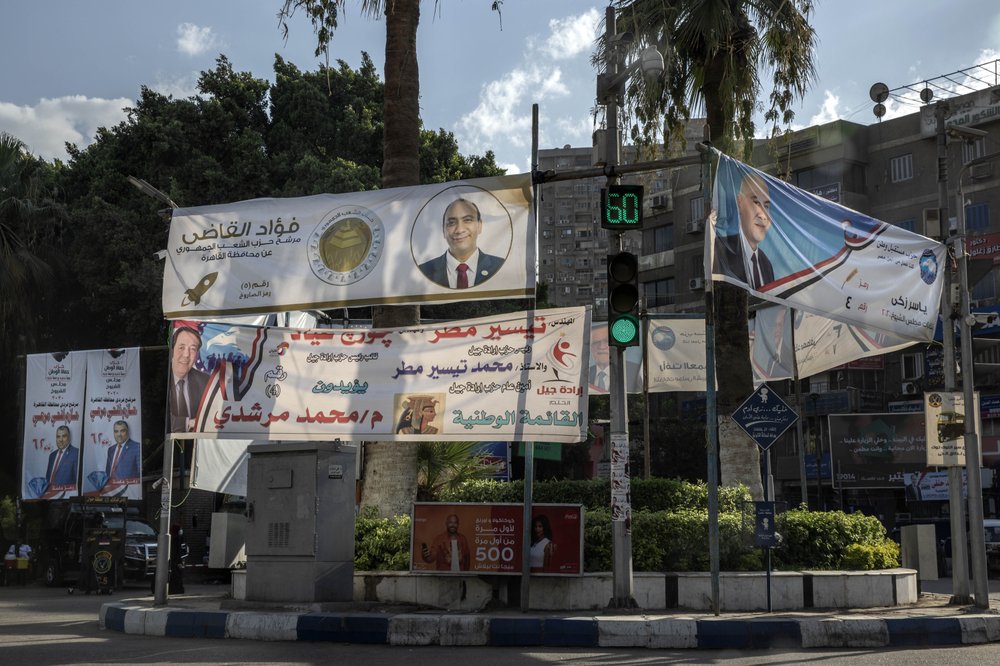 The first phase of Parliamentary elections for Egyptians inside the country began Saturday morning, where citizens cast their votes for the 1,879 candidates competing on single-member district system in 143 constituencies, while the lists compete for 142 seats on list PR system.
Running from October 24 until the 25th, the first phase of elections are being held in the provinces of Giza, Fayoum, Beni Suef, Minya, Assiut, Wadi al-Gadid, Sohag, Qena, Luxor, Aswan, the Red Sea, Alexandria, Beheira, and Matrouh.
The Interior Ministry mobilized its forces across the country after completing all preparations to secure the elections. The ministry utilized a comprehensive security plan to protect all voters by deploying intensive security in the vicinity of the electoral committees and all roads leading there.
On Friday, Local Development Minister Mahmoud Shaarawy announced that all 14 governorates had concluded all preparations for the elections.
All ministries and agencies concerned with the elections – mainly the Armed Forces, the ministries of Interior, Health and Population, and the National Elections Authority – have cooperated to help all citizens and ensure a safe environment for them to vote.
Shaarawy also tasked all governors to ensure the proper the disinfection of all electoral committees and to provide the necessary tools to protect voters from the coronavirus, such as facemasks and gloves – in addition to providing amenities for the elderly and sick.
He also stressed that the local councils will stand at the same distance from all candidates, as a show of neutrality by the heads of cities, neighborhoods and rural local units.
As for elections abroad, Friday saw the end of the period set by the National Elections Authority for Egyptian diplomatic missions in 124 foreign countries to receive envelopes of Egyptian expats with the ballot papers in the first phase of voting.
The vote counting process began at nine o'clock on Friday evening, according to the time zone of each country.