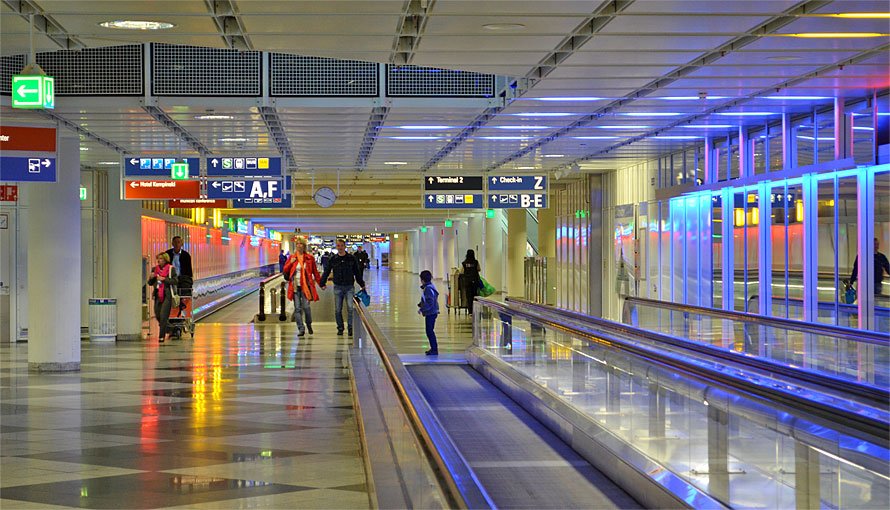 The number of passengers traveling to Egypt from German airports rose 69.1 percent year-on-year in 2017 to reach 1.39 million passengers, the German Federal Statistics Office reported this week.
According to released data, the increase took place at a time when Germany's outbound tourism reached a new high, in addition to a 35.2 percent boom in air traffic to African countries, including Morocco.
Tourists from Germany, as well as from other countries, were deterred by the turmoil of the January 25 Revolution in 2011, as well as more recent reports of terrorist incidents, such as a deadly attack on two German tourists in July 2017.
Since then, Egypt has been battling to recover the badly-affected tourism sector over the course of 2016. This was exacerbated by the downing of the Russian plane in October 2015, which killed all 224 passengers and crew on board, most of them Russian tourists.
While in 2010, 1.3 million German tourists arrived in Egypt, the number sank to 960.000 in 2011 and varied between 1.1 million and 654,000 in the following years, according to CAPMAS, Egypt's official statistics agency.
In January 2017, Germany removed its final travel restrictions for Sharm El-Sheikh and South Sinai areas, as a result of efforts by the Egyptian Embassy in Berlin and Foreign Minister Sameh Shoukry.
The Federal Ministry of Transport in Germany issued an announcement exempting German airliners from the notice not to fly below 26,000 feet when passing over the north of the Sinai Peninsula.
The German tourism portal FVW  said in December that Egypt and Greece were "the clear winners" of the German travel market in 2017, according to German Travel Association President Norbert Fiebig.
"Tour operator sales for holidays in Egypt increased by 55 percent this year, although on the basis of a weak previous year," he said, adding that winter bookings are showing that Egypt is continuing its recovery.
No further details were provided on the most popular destination within Egypt for German travelers, but FVW has reported bookings to Hurghada and Marsa Alam increasing consistently in August, September, and October.