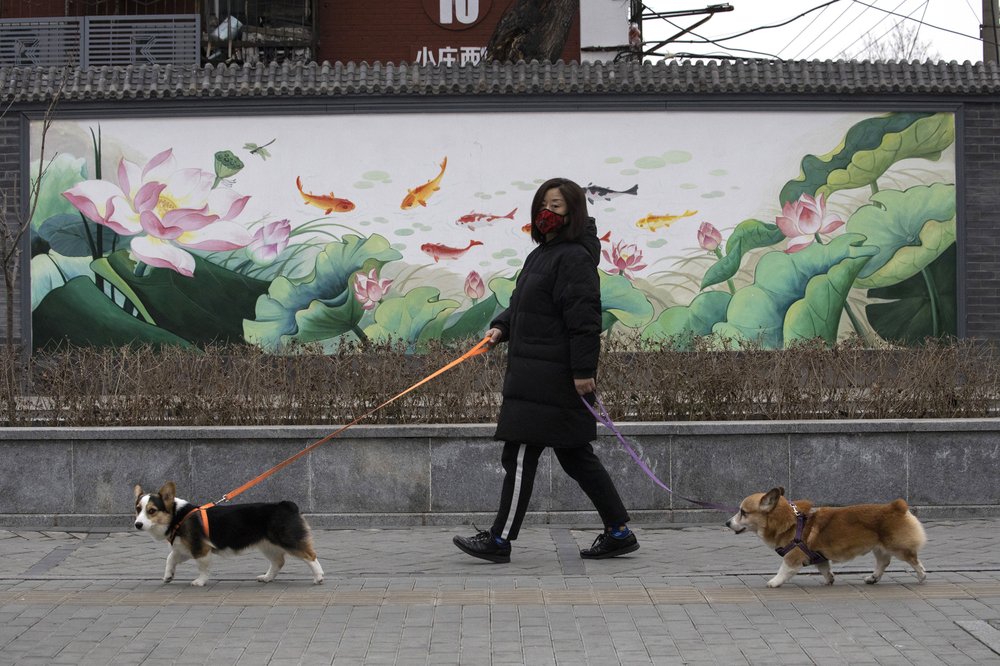 Officials of the General Authority for Veterinary Services at Egypt's Ministry of Agriculture announced on Thursday that all pets entering or exiting the country alongside human passengers would undergo a medical examination to test for coronavirus, ordering as well a veterinary quarantine at ports of entry to verify the tests.
The decision is a precautionary measure against the possibility of transmitting the virus through pets like cats and dogs.
The World Health organization said previously that it is unlikely that pets can transmit the virus to humans.
Dogs and cats can test for low levels of the pathogen if they catch it from their owners, The Associated Press reported.
"While there has been one instance of a dog being infected in Hong Kong, to date, there is no evidence that a dog, cat or any pet can transmit COVID-19. COVID-19 is mainly spread through droplets produced when an infected person coughs, sneezes, or speaks. To protect yourself, clean your hands frequently and thoroughly," the WHO said earlier this month.
However, the quote above was later removed from the "myth busters" section of the WHO's website, according to Quartz.
Veterinary quarantine officials in Egypt have been advised to coordinate with officials from the Animal Health Research Institute to conduct a laboratory examination of all pets coming to and leaving Egypt.
Waheed Refaat, a veterinarian working in Egypt's Red Sea Governorate, said that the decision was applied by veterinary officials in Hurghada, where pets were allowed to accompany foreigners staying in Hurghada before they left Egypt.
He also called on Red Sea security services to exclude the veterinary ambulance service in Hurghada from the nighttime curfew imposed on Wednesday, March 25, so officials can transfer any cases of emergency illness in pets to the nearest veterinary hospital.
Image: In this Feb. 25, 2020, file photo, a resident wearing mask walks her dogs in Beijing (AP Photo/Ng Han Guan, File)