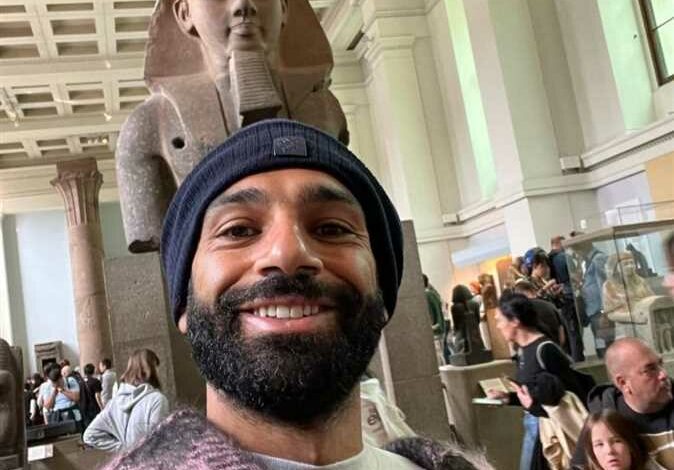 The Chief archaeologist at the Egyptian Antiquities Ministry, Magdy Shaker, revealed an interesting detail hidden within a photo of Liverpool striker and Egyptian football star Mohamed Salah at the British Museum.
During a telephone interview with the al-Mehwar satellite channel on Friday evening, Shaker said that the statue that Salah was standing in front is of Ramesses II, which weighs 10 tons – and was stolen from Egypt.
He called the photo of Salah at the British Museum a message of support to Egypt in getting its artifacts back, and noted that the museum contains about 110,000 smuggled Egyptian artifacts.
The total number of Egyptian antiquities in Britain exceeds 200,000, Shaker said, calling for a global conference to request the recovery of Egyptian antiquities.
Egypt has recovered about 29,000 antiquities since 2011 until now, yet 55 international museums still contain up to a million antiquities stolen from Egypt.