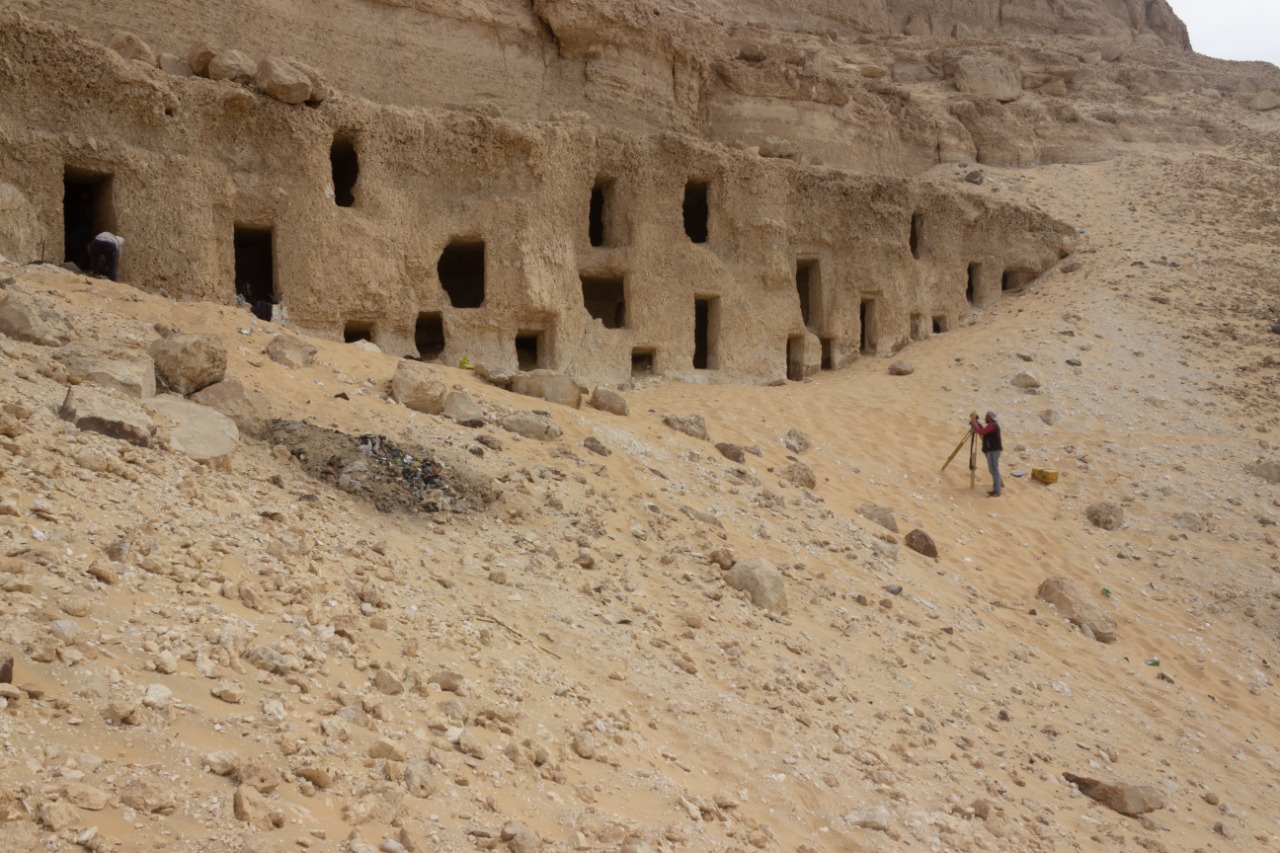 The Archaeological Mission of the Supreme Council of Antiquities has uncovered around 250 several rock tombs at the al-Hamdiya necropolis in the mountains east of the Sohag governorate, as part of documentation and restoration work being done in the area.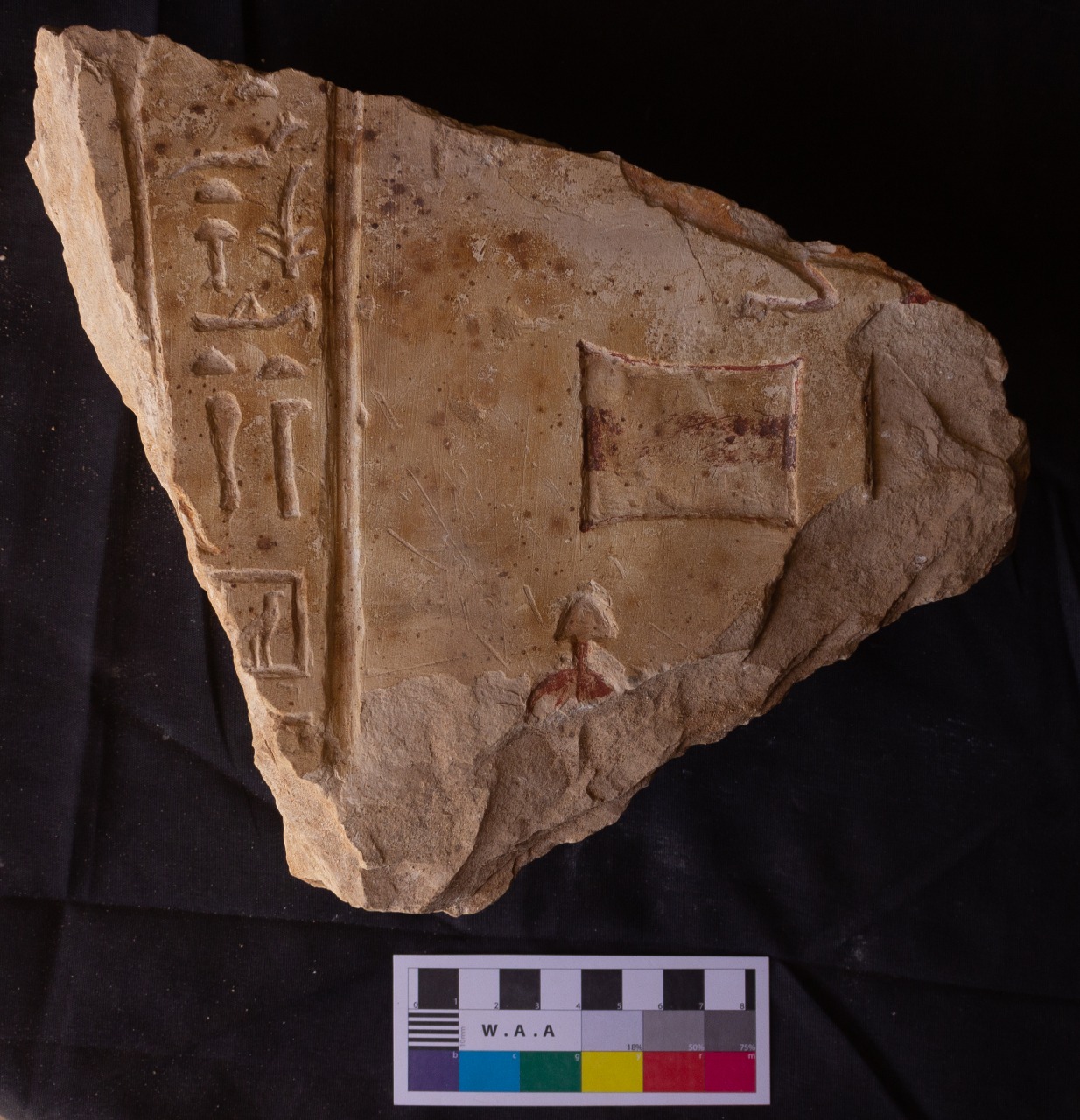 The Secretary-General of the Supreme Council of Antiquities Mostafa Waziri explained that the tombs were carved at various levels into the mountain, and some were found with burial wells or ramps ending in a burial chamber.
They date back from the end of the Old Kingdom to the end of the Ptolemaic period.
One of the Old Kingdom tombs uncovered consists of an entrance leading to a cross-hall and a burial shaft in the south-east side, and a sloped passage leading to a small burial chamber, Waziri said, with burial shafts making an appearance in later eras.
Waziri explained that the tomb also featured a false door covered in Hieroglyphic inscriptions, alongside depictions of sacrifices and offerings to the dead.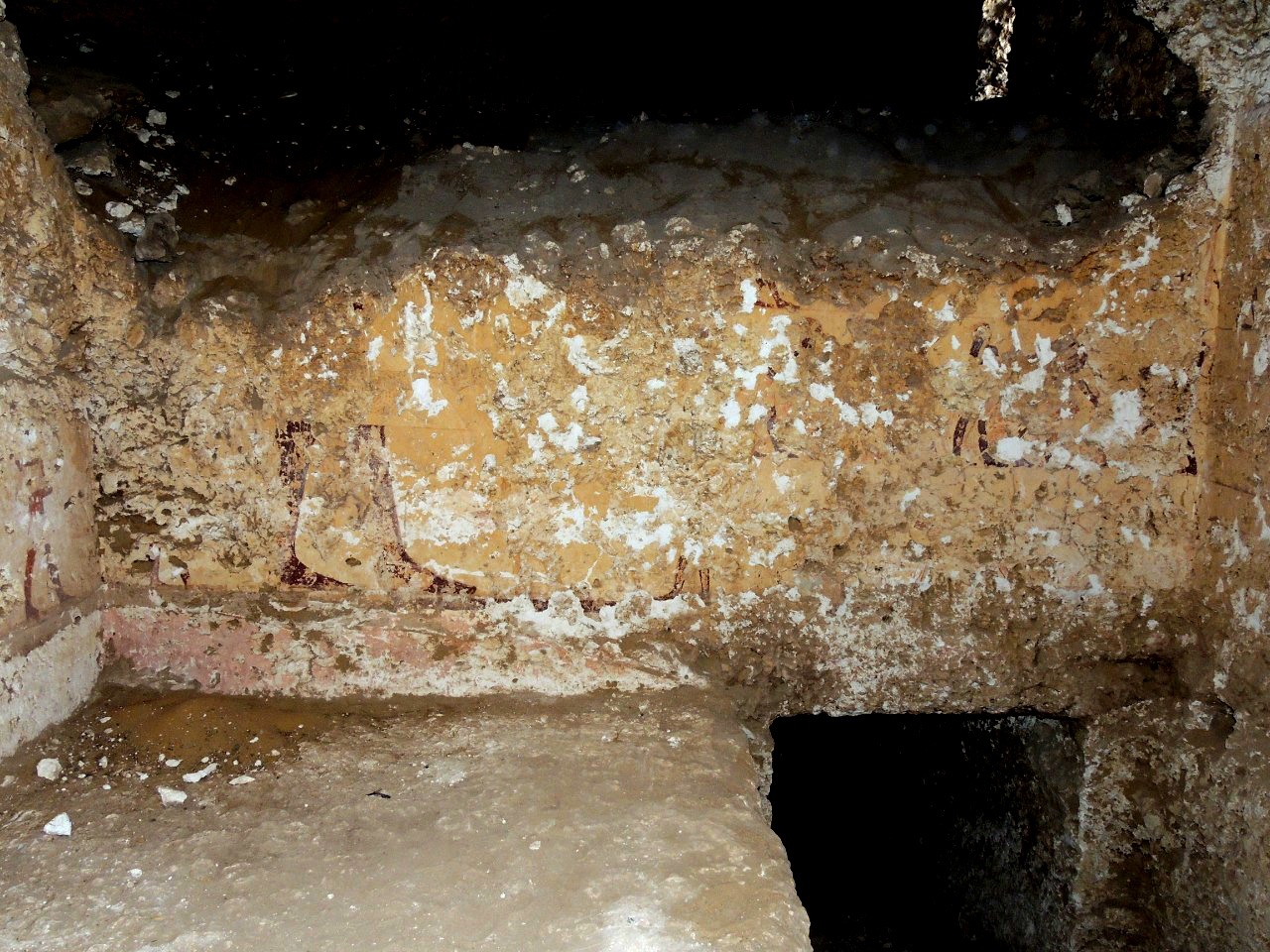 The head of the Central Department of Antiquities of Upper Egypt Mohammed Abdul Badia explained that excavations in the area uncovered numerous spherical yellow pots, several used in daily life and others for funeral purposes.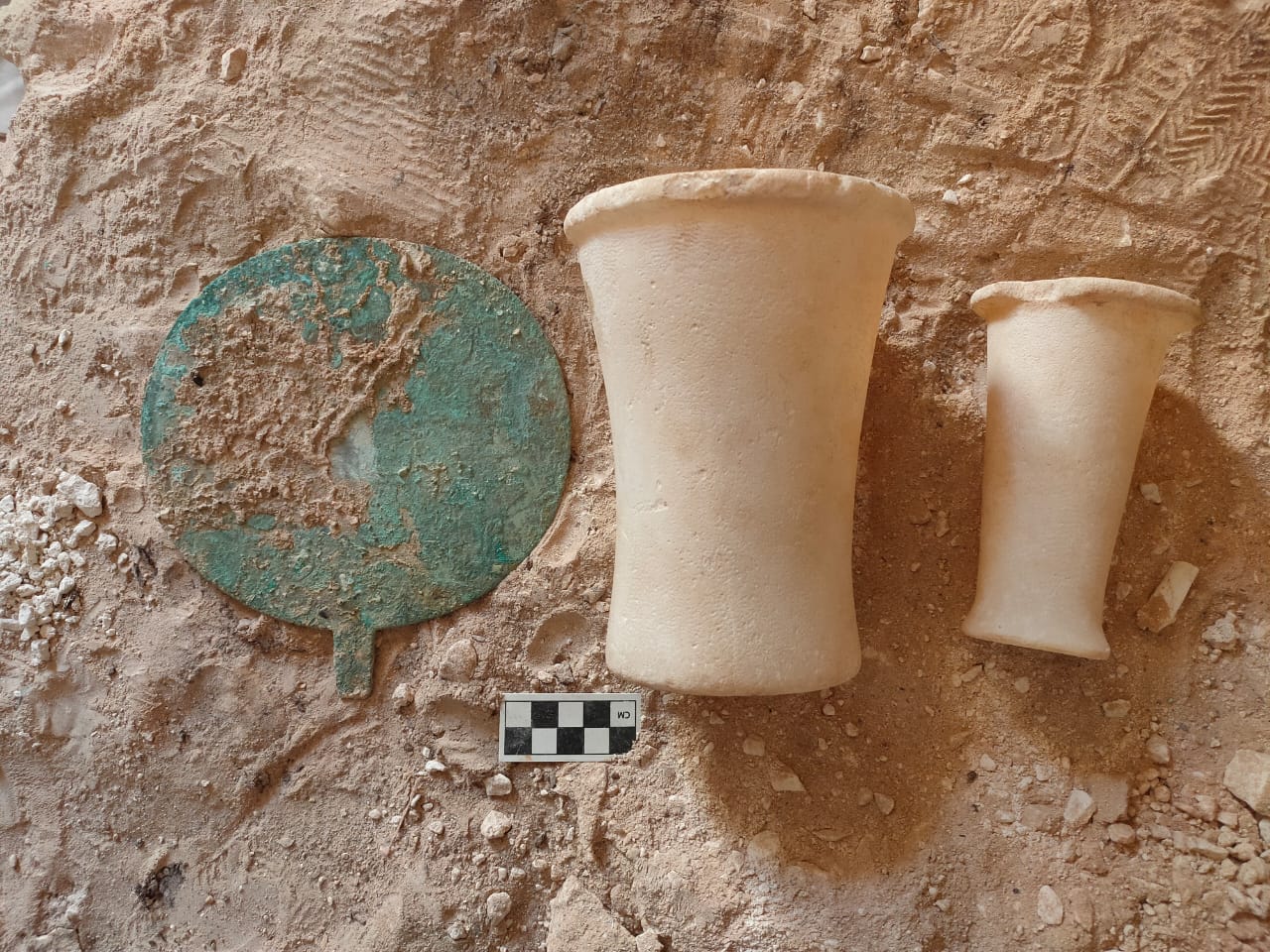 They also discovered several small alabaster pots, pottery remains, shards from a round metal mirror, human and animal bones, and remnants of limestone pieces with inscriptions that may showcase funerary paintings of the tomb owners dating back to the end of the sixth dynasty.
As part of the project, more than 300 tombs in the area, which extend from The Sheikhs Nag in the North, have been registered and documented. This collection of tombs represents the rulers and staff of the ninth province of Upper Egypt,
He added that it is expected that more tombs will be uncovered on more than one level of the mountain.