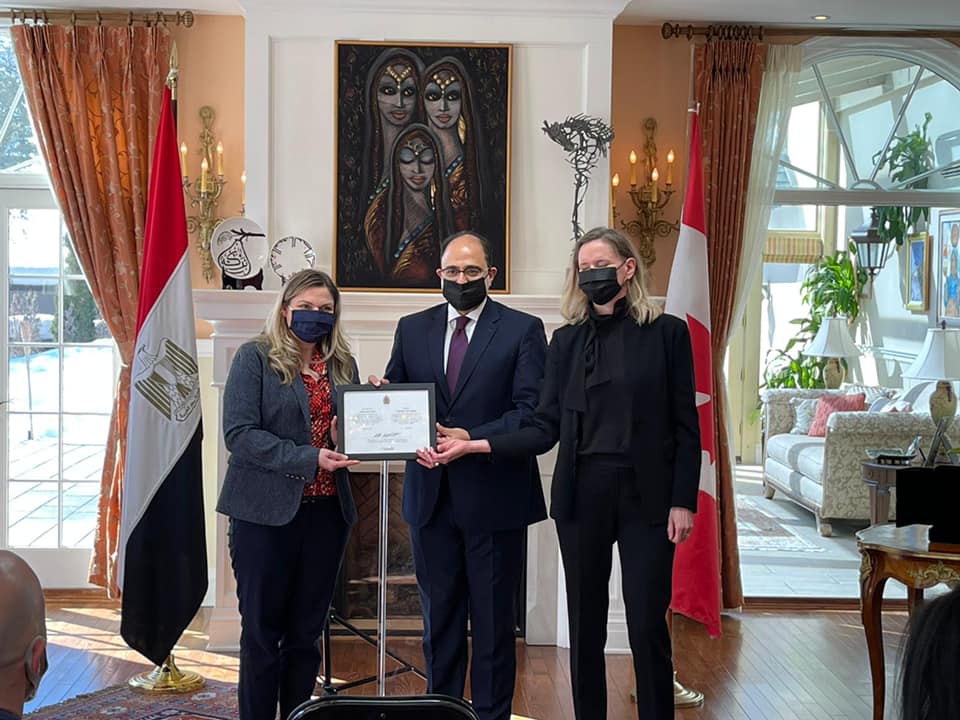 Egypt's ambassador to Canada Ahmed Abu-Zeid received on Tuesday a bronze statue of the goddess Bastet dating back to ancient Egyptian civilization during a small ceremony at the ambassador's residence.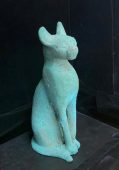 The ceremony was attended by senior officials from the departments of Heritage and Foreign Affairs and the Canadian Border Services Agency, as well as correspondents from major Canadian media outlets.
Abu-Zeid said that the recovery of the artifact came as a result of joint efforts and close cooperation between the Egyptian Embassy in Canada, Egypt's Ministry of Tourism and Antiquities, and Canadian authorities.
The agencies worked together over several months to verify the antiquity of the recovered statue after it was detained by the Canadian Border Services Agency to verify the legality of its exit from Egypt. It was proven to be trafficked out of the country.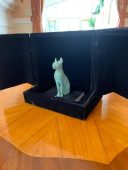 The Assistant Minister of Canadian Heritage expressed her happiness to participate in the ceremony of handing over the statue.
She affirmed the Canadian government's keenness to return it to Egypt, in compliance with the UNESCO treaty concerned prohibiting and preventing illegal trade, import, export, and transfer of ownership of cultural property, signed by the two countries.
At the end of the ceremony, the Egyptian ambassador received a certificate signed by the Canadian Minister of Heritage to return the statue to the Egyptian government.
The director general of Egypt's Retrieved Antiquities Department of the Antiquities Ministry, Shaaban Abdel Gawad, said that the cat represents the deity Bastet, daughter of the sun god Ra, who was depicted in the drawings in the form of a woman with a cat's head. Bastet is considered a symbol of tenderness and gentleness, as she was closely associated with the woman.
He pointed out that the ancient Egyptian people domesticated cats and raised them in homes. Cats were often revered and mummified upon their deaths. Statues representing them were made from various stones and metals.
A cemetery was recently found in Egypt that contained thousands of mummified cats, confirmed their importance.