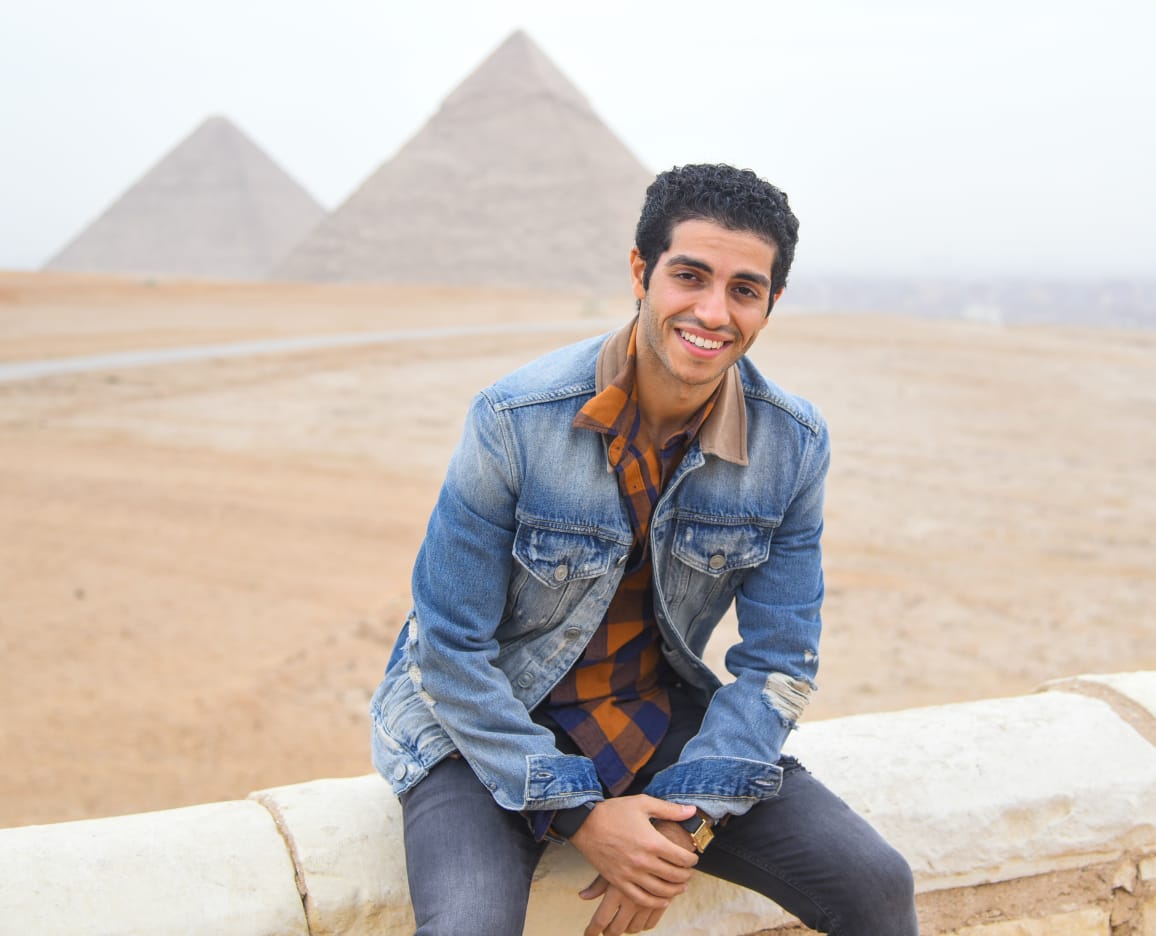 Accompanied by Egypt's Ministers of Tourism and Antiquities and Emigration, Egyptian-Canadian film star Mena Massoud visited the Pyramids and the Sphinx this week during his visit to Egypt.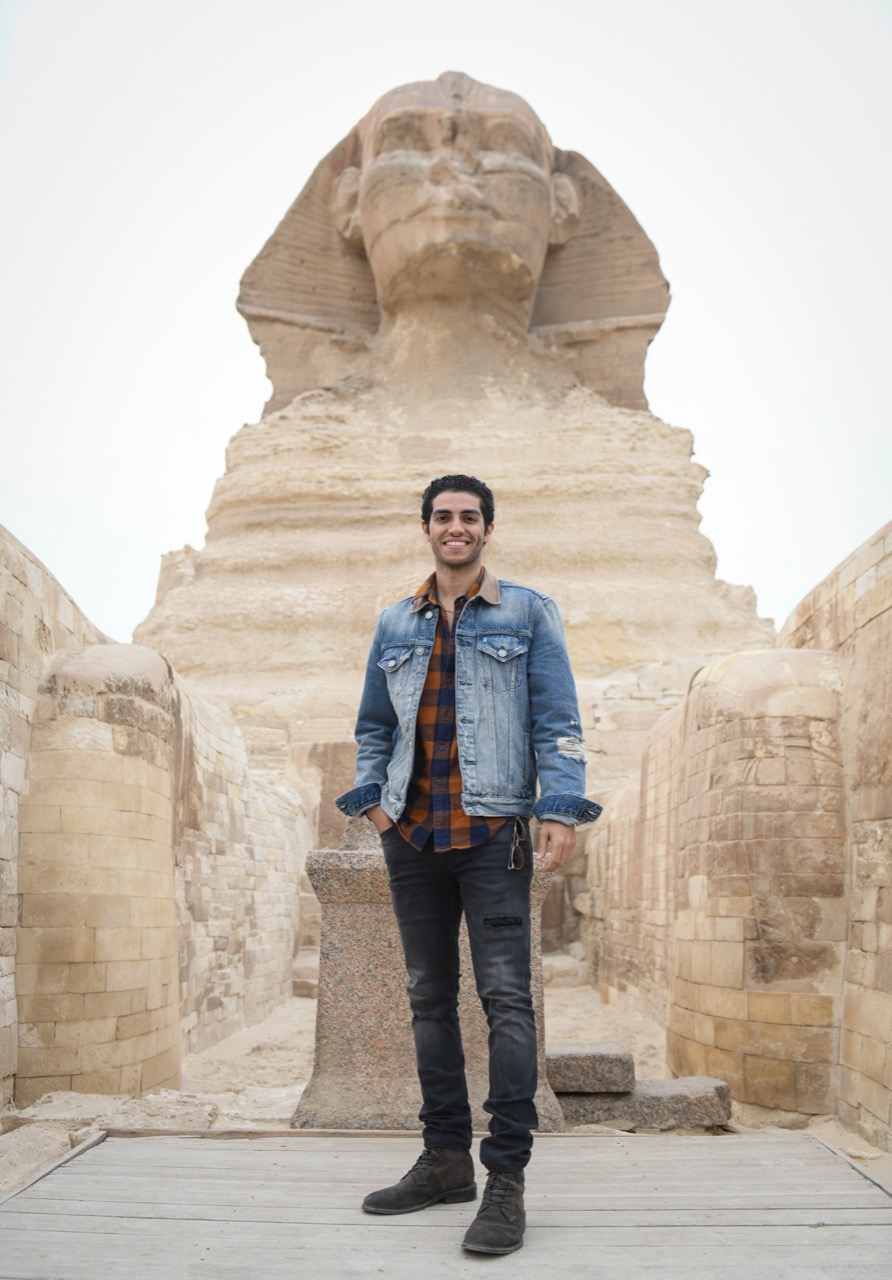 Massoud, star of the famous Disney movie "Aladdin", landed in Cairo last week in preparation to film his first Egyptian movie "Fi Ezz Eddohr" (In Broad Light), written by Karim Sorour and directed by Mark Adel.
The actor was pleased with his visit, stating that he considers Egypt as one of the greatest countries in the world.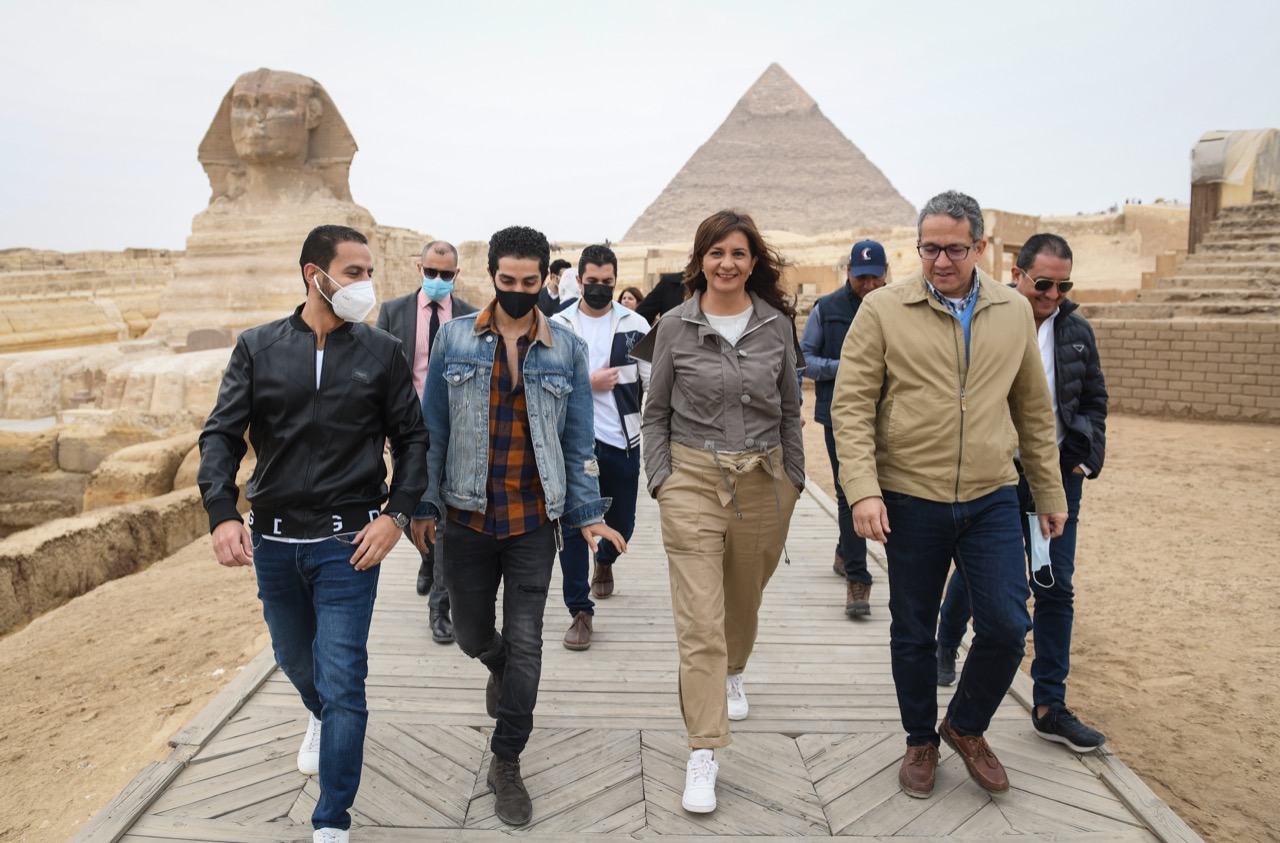 At the Pyramids, Massoud listened intently to a full explanation of their history, as well as the memorial painting that Pharaoh Thutmose IV ordered to place between the two hands of the Great Sphinx in Giza, in memory of a dream that the Pharaoh had before he ascended the throne of Egypt in 1401 BC.
Both ministers expressed their excitement and appreciation for Massoud's visit to historical sites around Egypt, thanking him for his promotion of tourism in the country.
The Minister of Tourism and Antiquities Khaled El-Anany said, "We are proud of successful Egyptians abroad, and we are always happy with their achievements."
He added that Massoud is "one of those Egyptians who is proud of his homeland, Egypt." The minister expressed his happiness that Massoud wants to learn more about Egypt's civilization and its history.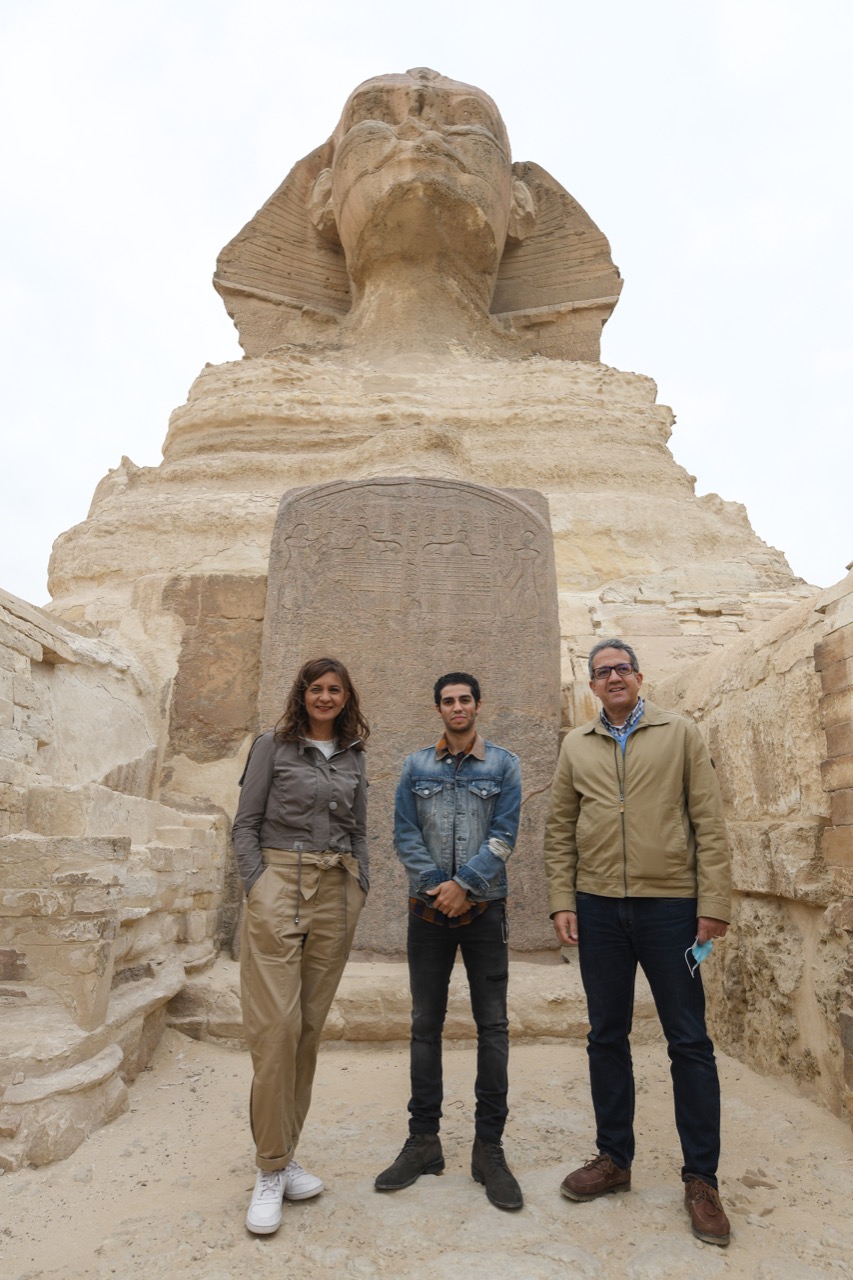 Ambassador Nabila Makram, Minister of Emigration, remarked that Massoud is always willing to serve Egypt, and that he was the first ambassador for the presidential initiative "Speak Egyptian", which aims to preserve the Egyptian national identity. Massoud created a video clip for the initiative in which he urged young Egyptians abroad to speak Arabic and preserve the Egyptian accent.
Markram thanked Massoud for his enthusiasm towards his homeland Egypt and his constant pride in his nationality and his identity.
During the visit, Massoud expressed his pride in his Egyptian heritage and its ancient civilization.
He added that he still has the same feelings of admiration for what he described as an "engineering miracle."