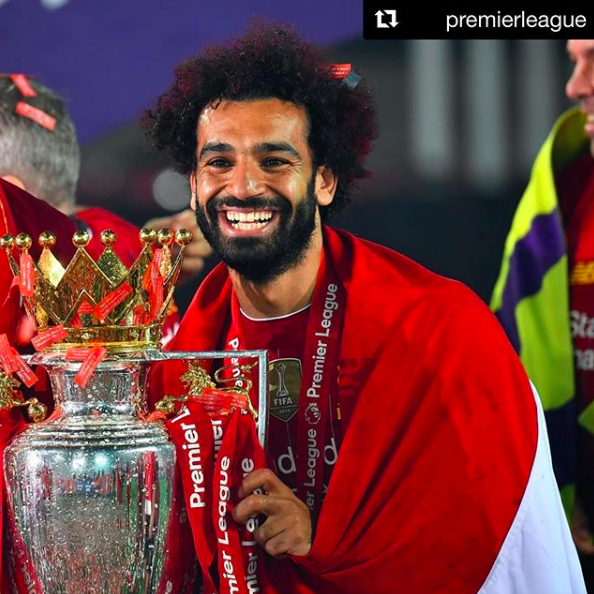 Egyptian striker Mohammed Salah wore his country's flag while receiving the English Premier League's Golden Medal on Wednesday, following his team's being crowned Premier League champions.
Liverpool legend Kenny Dalglish presented Salah with the medal amid great celebration.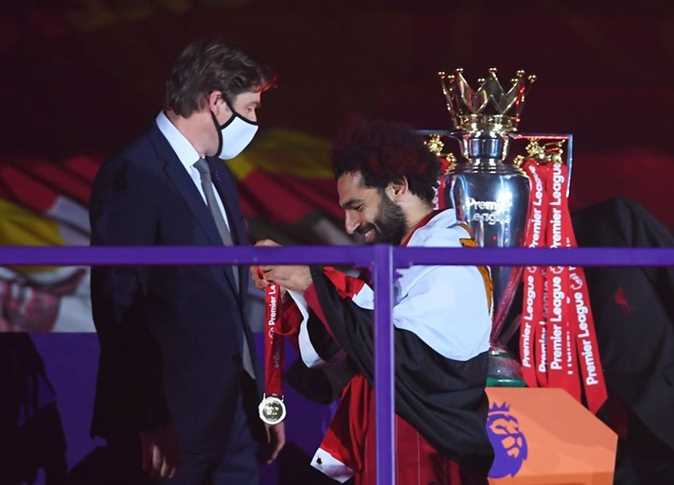 Liverpool beat Chelsea 5-3 on Wednesday in a challenging confrontation during the second-to-last English Premier League match of the season.
Liverpool Reds' team leader Jordan Henderson lifted the Primer League trophy above his head, celebrating after 30 years without a title win, and after an exceptional season by the team's players, coaches and management.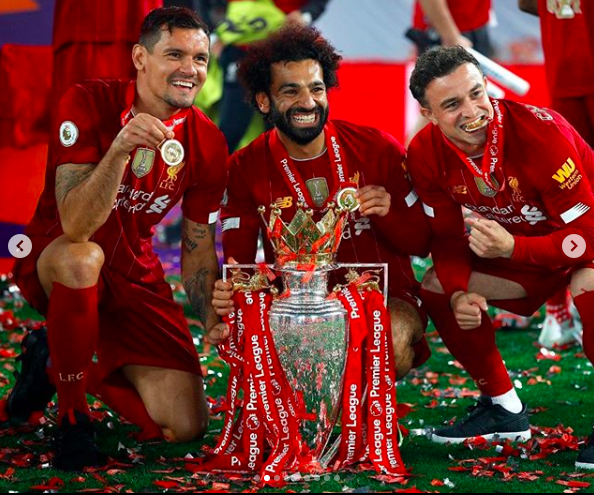 Players shot off fireworks and lasers after receiving their medals, making it a legendary celebration, despite the absence of Liverpool fans.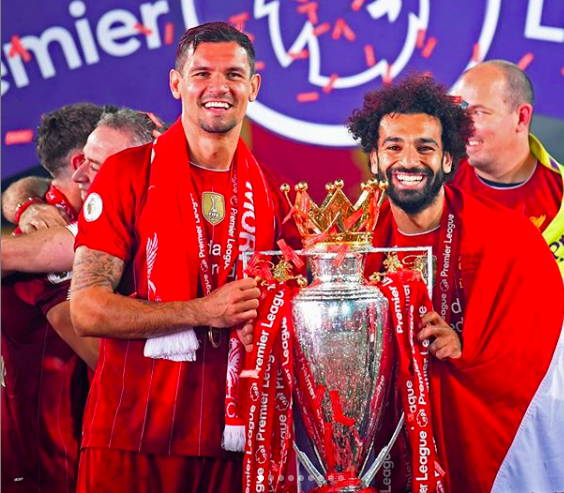 Liverpool came in first place in the English Premier League's rankings with 93 points, with Manchester City coming in second place with 78 points after beating Watford 4-0.