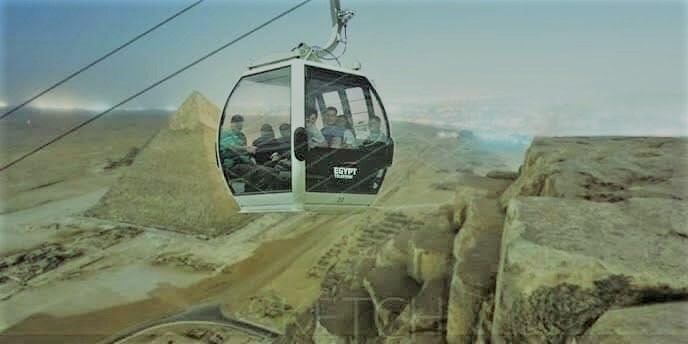 In the midst of the ongoing coronavirus pandemic, Egypt's Giza Plateau development project is showing no signs of slowing. The country is pushing forward to improve the area within a number of sectors, including tourism, transportation, and real estate.
The state-backed project aims to develop the area and restore it to its original splendor, as it is one of if not the most important archaeological sites in the country.
Egypt's Saib Bank signed in October a long-term, LE230 million financing contract with Orascom Pyramids, a subsidiary of the multinational corporation Orascom, to develop the plateau.
Egypt's Tourism and Antiquities Minister, Khaled al-Anani recently announced a large number of projects currently underway in the archaeological area.
With help from Orascom, the formerly sparse area will soon be home to an electric bus station, cable car, luxury restaurants and cafes, hotels, a helipad for VIPs, expanded bazaars, cinemas, and an information center.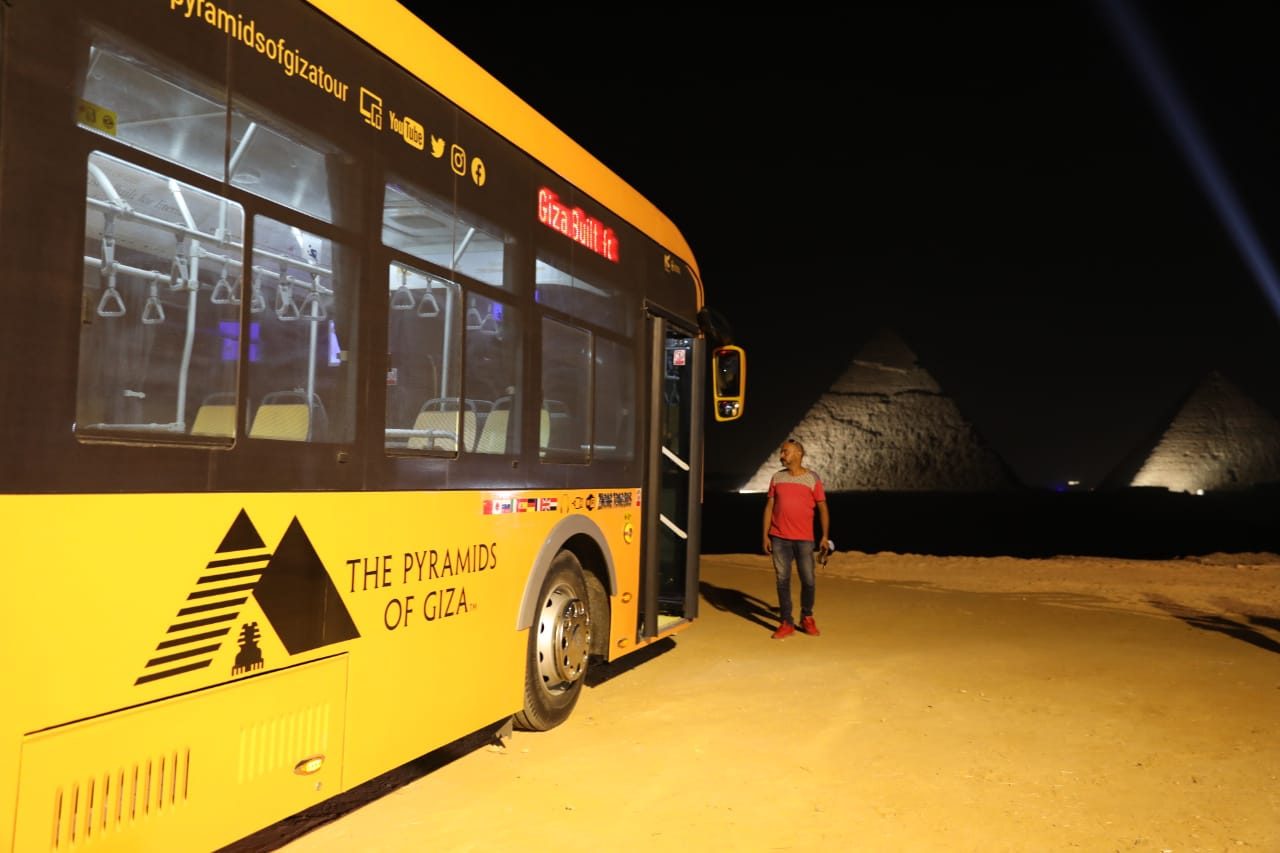 Anani inaugurated in October the "Nine Pyramids Lounge," the first restaurant and lounge within the Giza pyramids area.
The lounge overlooks nine pyramids, providing a unique, scenic view. The restaurant and lounge total 1,341 square meters divided into several covered and uncovered seating areas.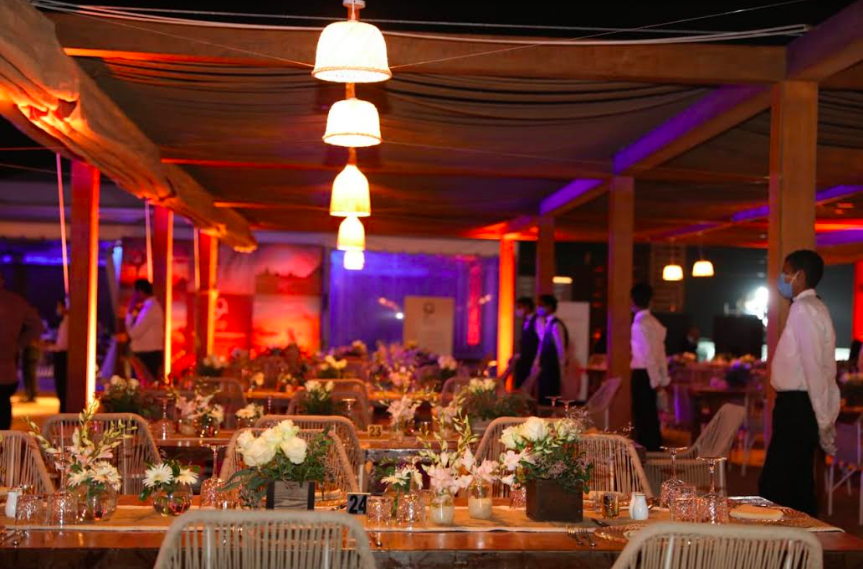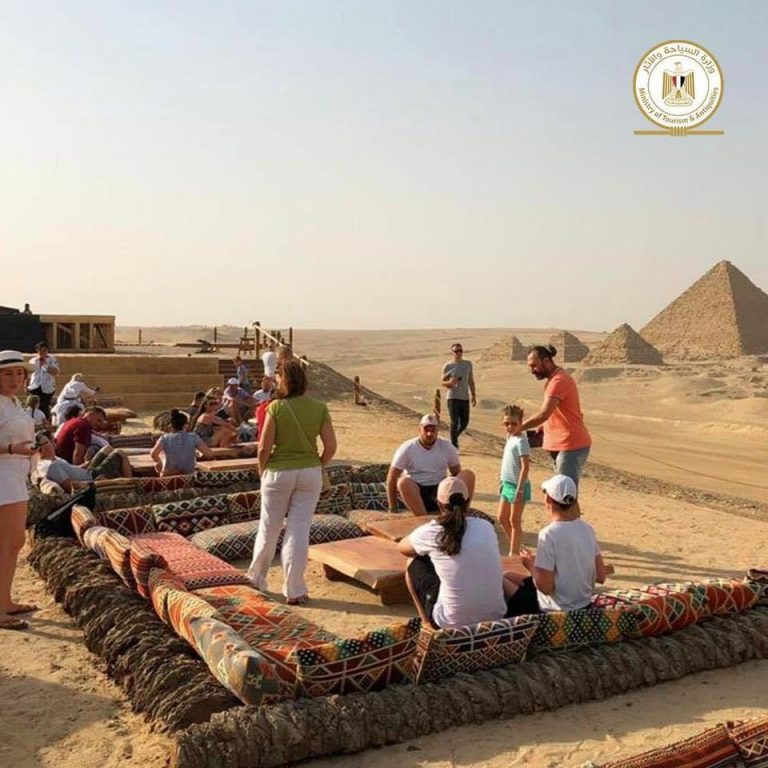 The area is also home to the new Grand Egyptian Museum (GEM), which is slated to open in 2021, and the Sphinx International Airport.
The dream of transforming West Giza into the African capital of tourism does not stop here, as the government has undertaken a number of transportation and accessibility projects to benefit tourism in the area.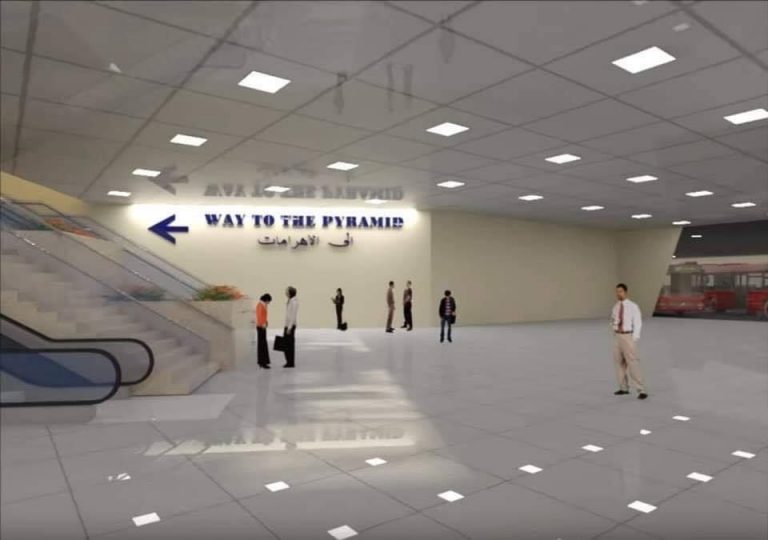 Among these projects are a cable car and pedestrian walkway connecting the new museum with the pyramids, a new 40 km-long metro line connecting New Cairo to the plateau, and a high-speed train running from the Red Sea's Ain Sokhna to the Mediterranean's Alamein City, passing through Cairo's New Administrative Capital and 6th of October City.
Meanwhile, the Ministry of Housing is racing against time to complete a residential neighborhood that includes 2,500 housing units, in preparation for the demolition of the informal settlements built around the pyramids. Residents living in illegal units will be transferred to the new units.