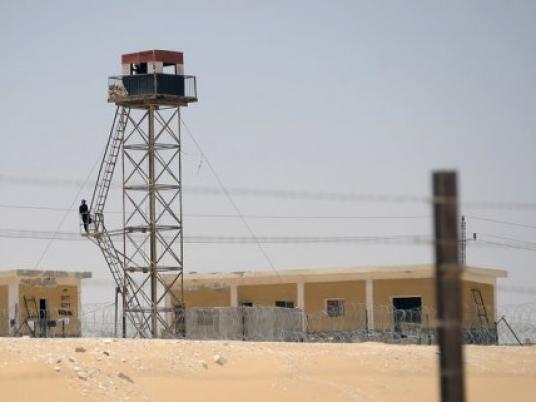 The Israeli army spokesperson for Arab media, Avichay Adraee on Saturday posted photos on Twitter of the three Israeli soldiers killed in a security incident at the Egyptian border.
Adraee's commented: "Pictures of the three IDF soldiers who were killed by the saboteur's fire this morning in the Faran Brigade area on the Egyptian border: Staff Sergeant Uri Yitzhak Iluz… Staff Sergeant Ohad Dahan… Sergeant Lia Ben Non… We extend our deepest condolences to the bereaved families."
#صور جنود جيش الدفاع الثلاثة الذين قتلوا بنيران المخرب صباح اليم في منطقة لواء فاران على الحدود المصرية:

الرقيب أول أوري يتسحاك ايلوز
الرقيب أول أوهاد دهان
الرقيب ليا بن نون

نتقدم من العائلات الثكلى بأحر التعازي pic.twitter.com/aSgm0cSbvo

— افيخاي ادرعي (@AvichayAdraee) June 3, 2023
Egyptian Defense Minister Mohamed Zaki made a phone call with his Israeli counterpart, Yoav Gallant, to discuss the circumstances of the cross-border shooting incident, according to a statement by the Egyptian army spokesperson, Colonel Gharib Abdel-Hafez.
The statement added that Zaki offered "condolences to the victims of the accident from both sides, and discussed joint coordination to take the necessary measures to prevent such incidents from recurring in the future."
Egypt and Israel are set to hold an urgent security meeting regarding a shootout at the border which left three Israeli soldiers dead, and to form an Egyptian-Israeli committee to prevent such an incident from occurring again, the Saudi Al-Arabiya channel reported on Saturday.
An Egyptian army statement said that, "At dawn, on Saturday, one of the security personnel in charge of securing the international border line chased drug smuggling elements, and during the pursuit, the security personnel breached the security barrier and exchanged fire."
"This led to the death of three Israeli security personnel and the wounding of two others, in addition to the death of one Egyptian security personnel during the exchange of fire," the statement said.