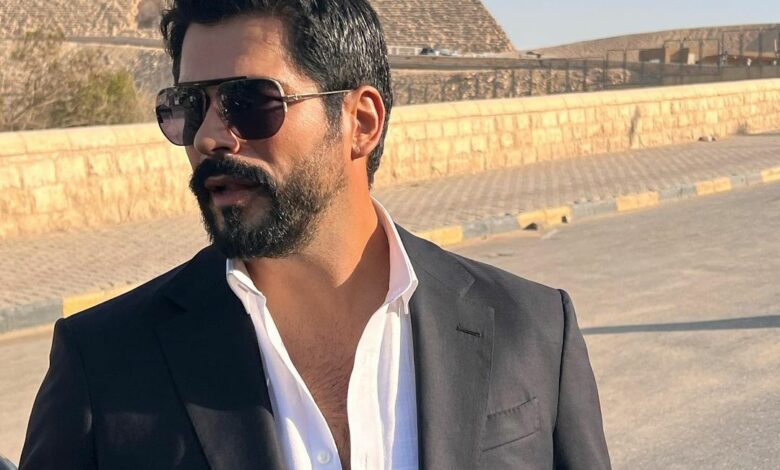 Turkish actor Burak Özçivit on Saturday shared several photos of him touring the Giza pyramids area in Egypt.
This came through his official account on Instagram, where he wrote: "#egypt🇪🇬 Shooting Day… ⛰️"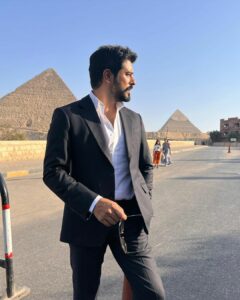 Özçivit is a Turkish actor, born on December 24, 1984 in Istanbul, Turkey.
He studied at the Kazım İşmen High School in Istanbul, and graduated from the Photography Department at the Faculty of Fine Arts at Marmara University.
Following his graduation, Özçivit worked in modeling and was awarded Top Model of Turkey in 2003 and world's second best model in 2005.
He would then enter the advertising field before started his first foray into acting in 2006, starring in the Turkish series "Eksi".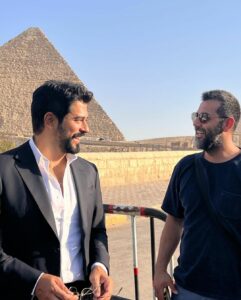 It would be his performance in the horror movie "Musallat" (2007) that would mark the beginning of his successful film career.
Özçivit then played the role of Omar in the series "Zoraki Koca", the role that skyrocketed his career – but his biggest breakthrough would come in the series "Muhteşem Yüzyıl", which made him a renowned and beloved actor across the Arab world.