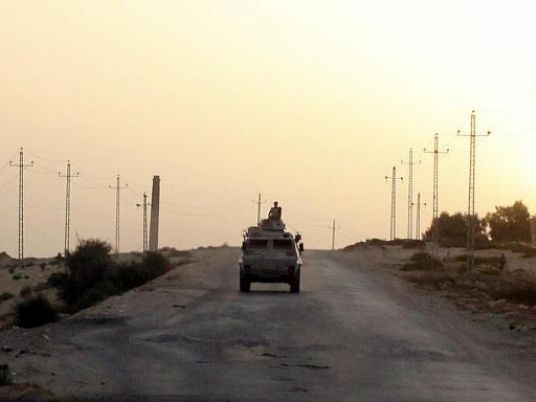 Medical and security sources in North Sinai said that a Central Security Forces conscript was killed and another was injured after terrorists opened fired on a police checkpoint in south Al-Arish on Thursday.
Sources added that the terrorists exchanged fire with the police at the checkpoint on the Ring Road, killing Husseni Ali Abdel Hadi, 21, and injuring Ahmed Zaki Abdel Karem, 21.
The two conscripted were transported to Al-Arish Hospital, sources reported, saying that security apparatuses and a prosecution will conduct an investigation regarding the incident.
The Islamic State (IS) group's 'Sinai Province' branch has waged attacks for against security forces, and in the past year intensified its fight against Coptic Christian and civilian targets.
President Abdel Fattah al-Sisi ordered security forces to use heavy force to stamp out the Sinai insurgency within "three months," following the devastating Rawda mosque attack in November, which took the lives of over 300 worshipers at a mosque.
Edited translation from Al-Masry Al-Youm