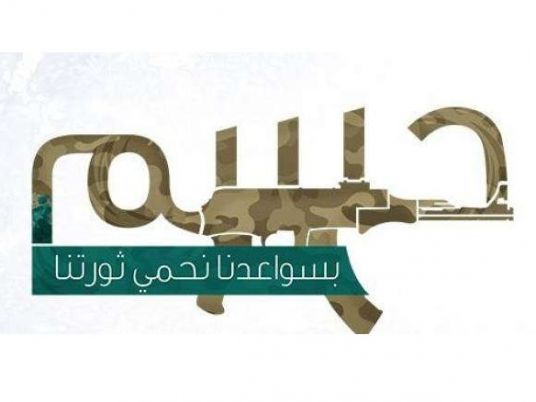 The Interior Ministry arrested 14 members of the alleged Muslim Brotherhood affiliated militant group 'Hasm' on Saturday, following discovered information that proved their membership, according to an official statement released from the Ministry.
The arrest took place in Egypt's delta governorate of Monufia, after the ministry received intelligence that indicated orders were sent from high-ranked leaders of Hasm, based outside Egypt, to revive the militant activity of the group.
Police conducted a raid of the targeted stationing point for the 'Hasm' members in Monufia, which led to the arrest of their local leading figure Ahmed Sami Abdel Hamied.
Moreover, it resulted in the arrest of 13 other wanted members from the group who were hiding in a stationing point, filled with different weapons and explosives, according to the statement.
"During the arrest, police forces found three guns, a pistol, explosives, three motorbikes and an estimated 160,000 EGP.  The arrested members confessed affiliation with 'Hasm' since its establishment," the statement read.
They added that they received orders to monitor a number of state institutions and security apparatuses, in order to launch attacks. The affiliates also proved to be responsible for the assassinations of policemen and other public figures.
'Hasm' is a little-known militant group that appeared in 2016 in a consecutive way with similar group 'Lewaa El Thawra', both groups have carried out a number of small-scale attacks that targeted police and leading military figures, such as the head of the army ninth armor division Major General Adel Ragaai.
Neither 'Hasm' nor 'Lewaa El Thawra' declared their affiliation to the Muslim Brotherhood group, which the Egyptian government currently categorizes as an 'outlawed' group.
However, a number of the statements released from both organizations showed subtle affiliation to the MB, explaining that the militant activity was a result of the current government's betrayal of the democratic rules from the January 25th revolution and retaliation action against the killing of leading figures in MB such as Mohamed Kamal.