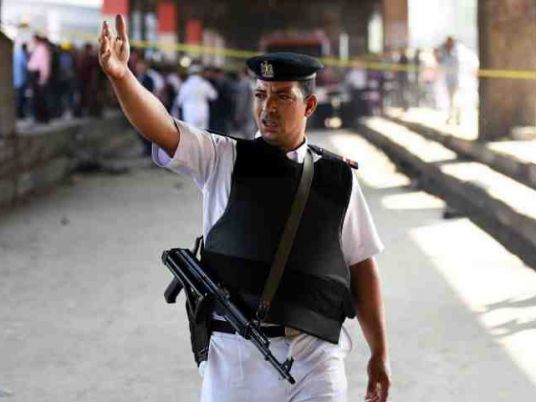 The Egyptian Public Prosecution on Sunday referred a police officer and five civilian suspects to criminal trial over riots at Sidi Barani in Marsa Matrouh governorate, northern Egypt, following a police operation.
A statement by the Public Prosecution said that on July 11, it received a notification from the Sidi Barani police station on the death of a person while police were stopping his car during a security mission to stop illegal immigration and drug trafficking in the area.
Angry crowds stormed the front of Sidi Barrani police station following the death of the driver, which resulted in the death of a security personnel and damage to public property, according to the prosecution's statement.
"The Public Prosecution office inspected the bodies of the deceased and heard four witnesses to the incident, and they testified that the deceased driver drove his car quickly when the security forces tried to stop him without complying with their order to stop more than once. A security officer opened fire at the car, then the driver stopped later affected by his injury," the statement said.
The security officer said that the driver of the car tried to run him over when he tried to stop him, and gunshots were fired from him as a result of his loss of balance.
Police investigations found that the officer had targeted the tiers of the car to disable it, and the driver died in the accident.
The Public Prosecution added that it also investigated the incident where people gathered in the streets surrounding the Sidi Barani police station to storm it following the death of the car driver.
The crowd threw stones at the security forces and did not submit to police attempts of dispersal, which resulted in the injury of four security forces during the arrest of the rioters and the death of one officer after being run over by a member of the mob.
Eight citizens were arrested.
The investigations also revealed theft and damage to some public property, and the security investigations proved that five of the arrested had participated in the riots.
One of the rioters admitted during the Public Prosecution's interrogation that he ran over the deceased security personnel, and it was also established in the investigations that the aforementioned suspect has a criminal record.
The Public Prosecution said that after the investigations were completed and it found evidence of the charges against all the suspects, it was ordered that they be referred to criminal trial.