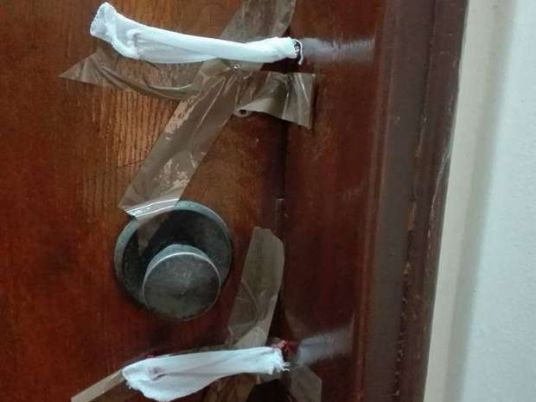 Egypt's police shut down the doors of El-Nadeem Center, one of the most prominent human rights organizations that documents alleged human rights abuses and treats torture victims on Thursday.
This move comes one year after the first of countless attempts from the government to shut the center down.
Aida Seif Elldawla, the founder of the center, said on her social media accounts that when staff arrived on Thursday morning, the facility was sealed off by police and the building's doorman had been taken into custody for questioning.
The center has been fighting a court order to have it closed.
Last February, Egyptian officials ordered the closure of El-Nadeem center. The country's health ministry said at the time that it had violated unspecified regulations, but the center's director said the decision was politically motivated.
El Nadeem center has operated since 1993. It provides patients with psychological support and rehabilitation and campaigns against the use of torture.
The center also conducts and publishes reports documenting security violations, death and torture inside Egyptian prisons. Human rights groups say that many of the detainees' arrests are not reported. The Egyptian government, however, denies these allegations.
Founders say the move should be seen in the context of the government's recent crackdown on civil society organizations and domestic opposition in general.
The Nadeem Center is one of a number of non-government organizations under investigation on charges of illegally receiving foreign funds.