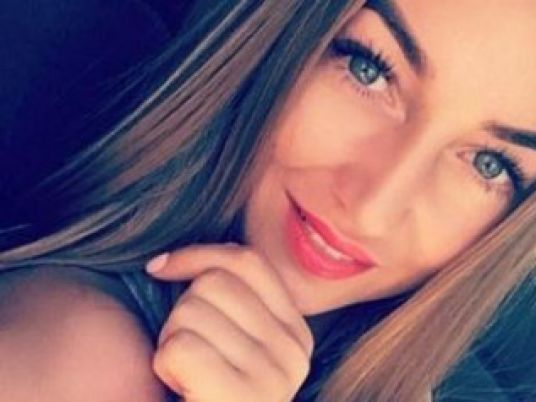 Mystery still surrounds the death of Magdalena Zuk, a 27-year-old Polish woman who committed suicide at Port Ghalid hospital where she was being held for her own safety a few days after arriving at the Red Sea resort town.
However, her family and some news outlets have reported that Magdalena was sexually assaulted and drugged at her hotel which has caused further speculation as to the true circumstances of her hospital stay.
According to Al-Masry Al-Youm, preliminary investigations by Tourism Police indicated that Magdalena took her own life on April 30 because she was in a depressive state and suffering extreme anxiety, adding that she was not raped as rumored. Witnesses and hotel staff said she seemed disturbed.
Local news outlets reported that an autopsy was performed, but the results have not yet been released.
Magdalena arrived in Egypt as a tourist on April 25. Polish media reported that her boyfriend was not able to join her because his passport had expired.
According to witness reports, Magdalena was extremely upset that her boyfriend could not join her on the trip. She was seen crying at the airport, Polish media reported.
Upon arrival at the hotel, employees noticed that she seemed to suffer from extreme anxiety and nervousness – often speaking loudly and shrieking. The hotel administration referred her to the nearest hospital on April 28.
As an initial response, the Polish Foreign Affairs Ministry released a statement to say that the Polish Consulate in Egypt is in communication with Magdalena's family and with the Egyptian authorities to follow up on the investigations, according to Polish media outlet The News.
"The Polish Consulate in Egypt is following up on all ongoing investigations, led by the office of the Polish attorney-general. Tt is the responsibility of the Egyptian authorities to clarify the circumstances of the incident," the Polish Foreign Affairs Ministry's statement read.
Polish commercial television network TVN cited footage of Magdalena video calling her boyfriend and asking him to come and get her from the hotel, explaining that she couldn't say exactly happened to her in the past couple of days.
According to another video from the hospital's CCTV, Magdalena appeared nervous upon arrival at Port Ghalid hospital. The footage shows her trying to jump from a window in the hospital hallway while the nurses and doctors are doing their best to stop her.
"We administered sedatives, but after just 30 minutes she became a nervous wreck again we were forced to restrain her on the bed with ties. We had two nurses watching over her," the doctor supervising her told Egypt Independent on Wednesday.
Magdalena managed to escape the restraints; she jumped toward the window, attacking the nurses who tried to stop her. "Then she jumped and died," the doctor finished.
The doctor said he is unsure about why she was so disturbed, but he thinks it was because she fell into a deep depression since her arrival in Egypt.
Speculation still on the rise as to why Magdalena Zuk, 27, took her own life on April 30. In both Egypt and Poland, people are wondering whether she actually committed suicide, perhaps due to depression or sexual assault, or if she was pushed out a window and killed.
Following the incident, the Polish news website "Storm Front" claimed that Magdalena was sexually assaulted by hotel employees, as well as a travel agency employee that oversaw her trip to Egypt. The outlet also reported that Ukrainian hotel employees found her drugged and unconscious in her room, indicating that she had been raped.