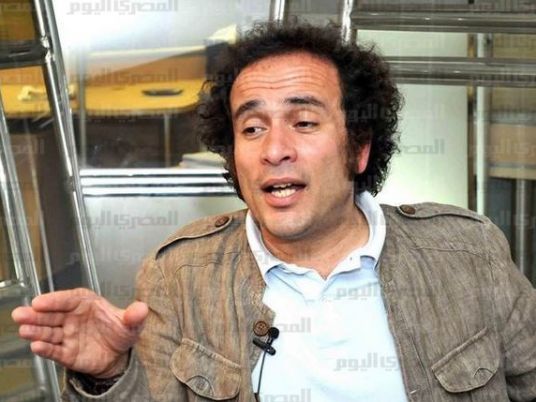 A former MP and political expert has said that a third column he wrote for an independent newspaper had been banned for content that is understandably critical of the yet-to-convene House of Representatives.
Amr Hamzawy, a researcher for the Carnegie Endowment for International Peace, said his Sunday column with Al-Shorouk, titled "Their Parliament", was no longer being published. He noted that the measure was the latest in a series of security-ordered bans on his articles since the army ousted the Muslim Brotherhood government in 2013.
"Al-Shorouk's editorial board has endured a lot of pressure from security apparatuses and official moral orientation bodies over my articles," Hamzawy wrote on Facebook, noting that the ban was due to his criticism of "extra-judicial killings, rights and freedoms violations….. and the oppressive, confused leadership of the generals". Hamzawy gave credit to the paper for having "resilience in the face of economic and financial interests allied with the military-security structure supportive of the ruling authoritarianism."
Al-Shorouk's chief editor, Emad Eddin Hussein, told news website al-Bedaiah that the measure came as a recommendation from the newspaper's legal adviser.
Hamzawy revealed that his critical writings on what he called "the hegemony of military and security entities over the country's affairs" were also behind his departure from Al-Watan, another independent newspaper.
Critics of President Abdel Fattah al-Sisi's government have decried measures they deem are violations of press freedoms since his election in 2014, including the interrogation of reporters for tackling "national security" matters, as well as the detention of dozens of others for questionable charges.